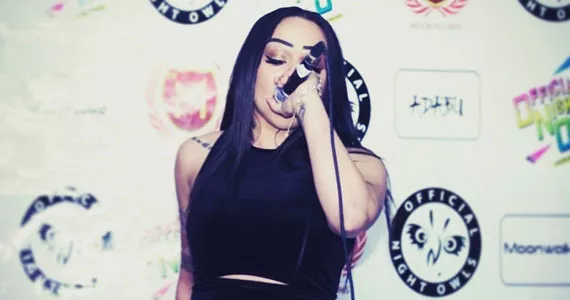 After a two-year hiatus, hip-hop artist Shevy Price has released her second EP, REPNT, serving as a way to close an old chapter in her life and begin a new one, with a full album on the way.
"REPNT is like a double-edged sword," says Price. "It's about how people should repent for the things they've done to me, but also to repent for the things I've done as well."
The 23-year-old rapper has been performing since she was 13, releasing multiple mixtapes including Music is What Feelings Sound Like and LUVLETTERS.
"I didn't think of my music as a career. It was more of a therapeutic way of having a voice. I was very anti-social," she says. "I wasn't very good at talking to people and at expressing myself, so it definitely took control in that area."
It wasn't until the release of her first EP Bullshit & Chatter in 2013 that Price began to learn more about the business side of making music. Now she hopes to record her first full album in 2017.
"For the first time," she says, "I can confidently say that my music career is going to advance because I think my life has changed."
While working on REPNT, Price collaborated with artists from Halifax to New Jersey. The EP features Alvie the Skywalker, J-Bru, Darryl J, Karma, Jade Bennett, Cleo and DJ IV. Price stresses she wanted to give everyone a chance to shine. "We can't just care about our own product," she says. "We have to make sure that we as a team look good as a whole."
On December 16, Price had her release party at The Argyle, where one of her collaborators, Jade Bennett, performed.
"Shevy is very inspiring. It made me want to release something," says Bennett. "Part of the reason why this record will do so well is because people can relate to having others hurt them in the past and turning it into a positive thing."