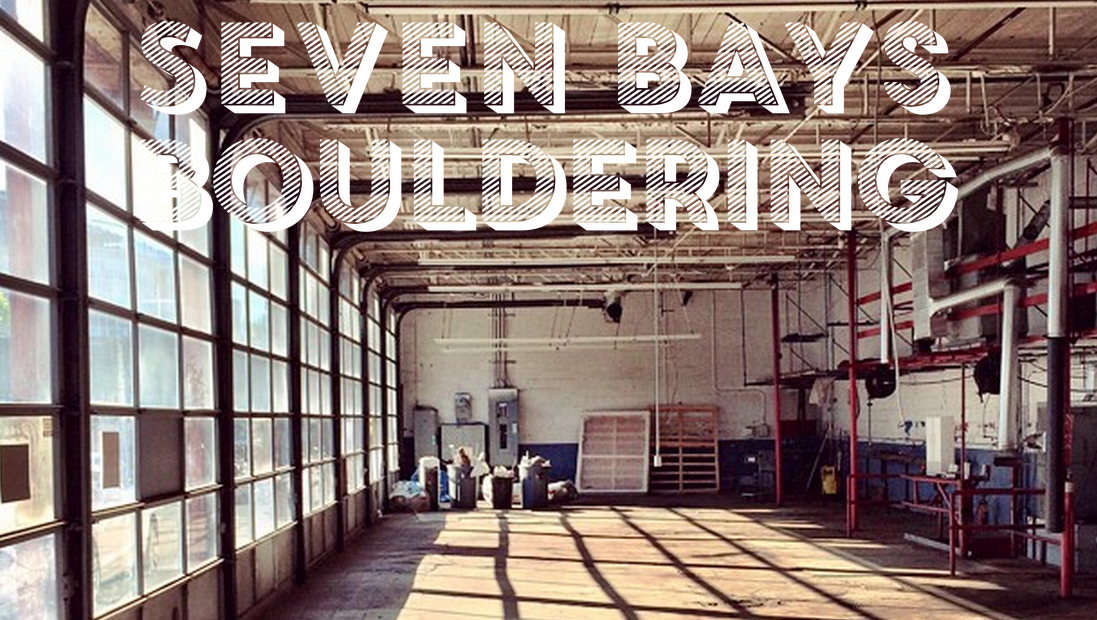 The gutted shell of what was once home to Raceway Auto Centre's seven bay garage (2019 Gottingen Street, next to Propeller Brewing Co.) will soon be the north end's newest source of entertainment, and exercise—Seven Bays Bouldering is set to open this spring.
The idea for an east coast spin-off of Montreal's Allez Up came to be after the popular climbing gym opened a brand new facility in 2012. "We felt like we kind of had the wind in our sails and we wanted to do something else," says Jean-Marc de la Plante, whose family owns the business. After doing some market research the Richer-de la Plante's decided Halifax needed an accessible spot to climb, in the heart of the city. "There is really good outdoor bouldering here, there's a strong community but a lack of urban facilities."
Thanks to family, friends and connections in town, local climbing enthusiast Hana Ogasawara—who also had ambitions to open her own gym in the north end—came into the picture. "That really spawned the project, knowing that we had the connection with someone who could be here full time," says de la Plante. "We really don't want it to be an elitist gym. She's a hardcore climber, but she kind of shares a humble approach."
After searching for the perfect spot, the Allez Up crew landed on 2019 Gottingen, seeing major potential not only in its location, but the bright windowy garage doors that what would be the gym's namesake. Currently, they're working together with routesetter Tonde Katiyo and Canadian wall-building company B-121 to map out how Seven Bays' bouldering walls will look.
But it'll be more than just a spot to climb. Taking a hint from his Montreal customers' requests, de la Plante says that the new space will also house a cafe that'll serve great coffee, snacks and beer, making Seven Bays even more of a place to hang out and also a place to unwind (and re-fuel) post bouldering. "I've been here for a month-and-a-half or two months and it's ben fun joining the north end community and meeting other business owners," says de la Plante. Seven Bays aims to be open in March.