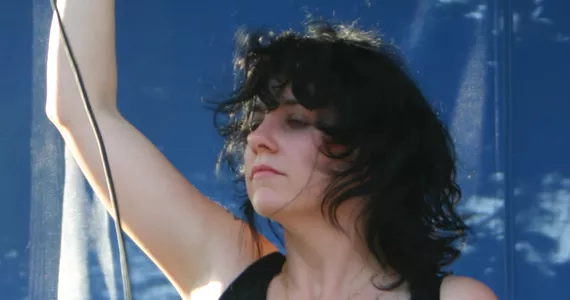 In 2007, I e-solicted a quote from Jill Barber, telling her she'd won Best Solo Artist in the Best of Music poll. She said the usual things about feeling supported, then added she was glad we no longer had outdated gender-specific categories. I replied that unfortunately we did still have separate slots, but left out the part I knew to be true: If we didn't, she wouldn't have won.
As someone who has written about women in music for 13 years and been one for the past five, every day I hope we'll be in a better place. But the truth is, fucking still, that we're women first and musicians second.
"If you think that the entire vast canon of 'female vocalists' is something that one can 'like' or 'dislike' you are confused," tweeted Molly Hamilton of the duo Widowspeak last fall. "Are you comparing the artist you're writing about to other female artists only?" asks Maura Johnston in her seminal Village Voice piece, "How Not to Write About Female Musicians: A Handy Guide." "If so, why?"
It's not just media. Look at last summer's festival slate: New Glasgow Riverfont Jubilee (zero ladies on the mainstage), Canada Day at Alderney Landing (Rachel Sunter of Soho Ghetto), the city's Natal Day festival (zero) and Summersonic (Mo Kenney, and Amy Millan of Stars). There were 11 nominees for Entertainer of the Year, a public vote, at the East Coast Music Awards this month: all men. Four-time nominee, three-time winner---more than anybody—and awards show co-host Rose Cousins was not even eligible.
This shit is an outrage, depressing and disheartening, like someone calling Carrie Brownstein "that girl from Portlandia." It pervades at every conceivable level, and it's not just men who do it. We can't tell you how to think but we can tell you what we know: All year long you listen, and you watch, and you support. And when it comes time to put that shit in writing, you bail. It's not all of you, but it appears to be enough of you. If so, why?