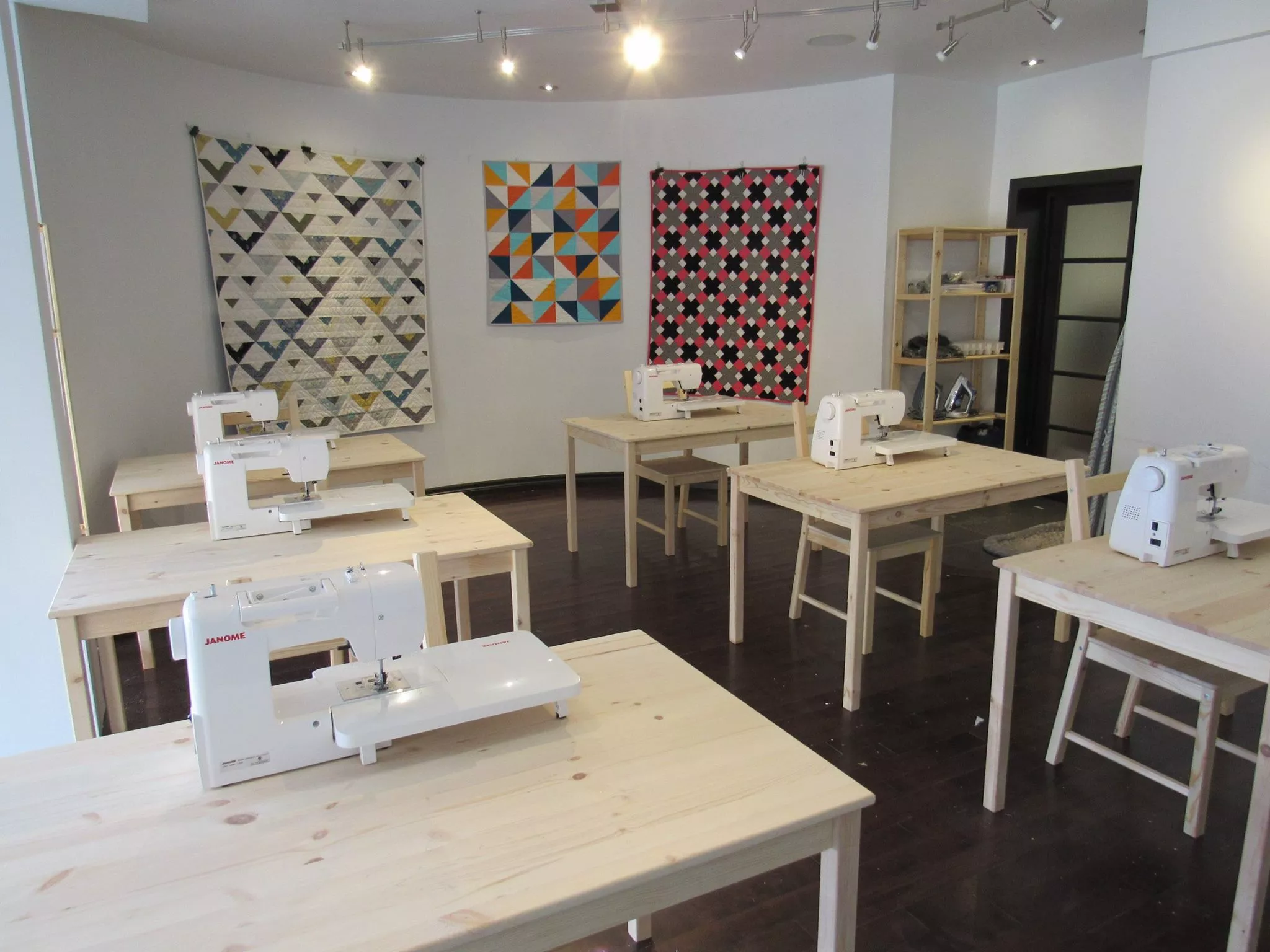 Adrienne Klenk will have Dartmouth in stitches come February. That's when she'll open Seam Work, a sewing studio and classroom space that'll share a home with Urban Gardens Ltd.—her husband Max's new business—at 60 Queen Street.
"I've been quilting for 20 years, and I started an Etsy shop in 2016, but I'd been teaching for the last three years and my dream was always to have a workshop and have fabric to sell," says Klenk, who saw the opportunity to bring that dream to life when her husband opened his shop in November. "It's in the first level of house on Queen Street, it's naturally divided into two halves. It'll be a link to people doing for themselves, growing their own stuff, making their own stuff."
Seam Work will have six sewing machines for hourly rental and will offer open studio time as well as an array of classes. Klenk, who's been teaching at Halifax's Patch (2571 Robie Street), says she'll provide everything from beginner to advanced classes, from basic intros to sewing, quilting and garments to kids classes later in the year once things get rolling. "I started the Maritime Modern Quilt Guild three years ago, so I've met many sewers and quilters through that group," she says of the teaching roster she hopes to offer.
The studio won't be selling fabric due to space, but Klenk says students will have the choice to have their supplies included with their class registration. Seam Work aims to open and debut its class schedule in early February and classes kick off in March.