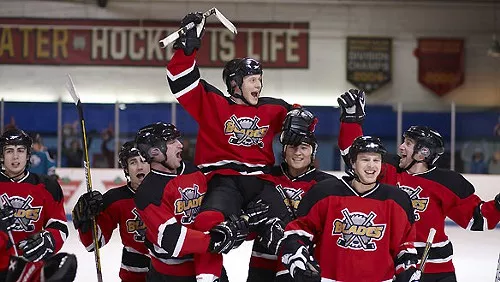 Be still my Xanadu heart: Score: A Hockey Musical, starring Olivia Newton John, Marc Jordan, Noah Reid and Allie MacDonald, with appearances by hockey nut Dave Bidini, Strombo and Hawksley Workman, is opening the Atlantic Film Festival on September 16. Directed by Michael McGowan, whose One Week was pretty Canuck-loving, I expect we'll all be doing maple syrup shots by the end of the night.
The AFF's opening night party, celebrating the fest's 30th year, is on Citadel Hill. Although last year's space, the Metro Centre, is the obvious venue for a hockey film, I think that Citadel Hill will be a great location to hopefully meet Olivia NJ. Ahem...
Ticket packages for the Opening Night Film and Party go on sale Friday. Prices start at $47 (HST included), and general admission to the party is $30. More info at atlanticfilm.com.