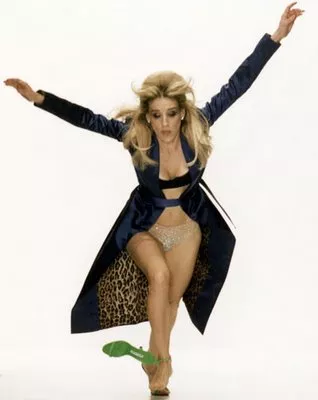 Wow, film critics, I didn't know you still had it in you. I can't think of a movie that's pissed you off so much as much as Sex and the City 2. I'm not defending a movie I haven't seen, but how bad is it really? I'm gonna predict that it's no worse than Grown Ups, about a group of guys (c'mon, Rob Schneider, David Spade) reliving their glory days. For every Samantha dry-vajayjay joke in SATC there will be some Adam Sandler peepee joke that won't offend you nearly as much.
That said, bravo, well done. And we have a new writing hero; Lindy West, from The Stranger, who gets a 19.5 out of 10 for this amazing review, including such gems as: "It is 146 minutes long, which means that I entered the theater in the bloom of youth and emerged with a family of field mice living in my long, white mustache. This is an entirely inappropriate length for what is essentially a home video of gay men playing with giant Barbie dolls." (Note: The Stranger is having problems loading. I think that's what happens when Ebert tweets your review...)
And thanks to The Province, here are the best of the best of SATC zingers. But you know what? It won't matter to anyone who likes their heels high and their drinks pink. Your cutting words fall on deaf ears.