From NSCAD's annual fashion show to the indoor block party JERK to a celebration of Britney Spears, the best days of the week will be golden, indeed.
Tooth and Nail
Saturday
Just in time for our annual fashion issue, The 2019 NSCAD fashion show sees the school's exhibition space at the Port Campus turn into a 100-foot runway as couture creations of all kinds are showcased. Peep the show previewing this week's paper. more deets
RUBBERBANDance
Friday, Saturday
Montreal's RUBBERBANDance closes out Live Art Dance's current season with a bang, performing a mix of movement that blends hip hop with contemporary dance and more stepping styles in the Sir James Dunn Theatre. more deets
Ha!ifax Comedy Fest Gala of Laughs
Friday, Saturday
The marquee event of the Ha!ifax Comedy Fest, this evening of giggles features 10 comics and is hosted by Mark Critch from This Hour Has 22 Minutes. While April 26 is sold out, the show on the 27th still has seats—and a chance to see iconic Irish comic Dylan Moran. more deets
Toxic: A Britney Spears Burlesque Tribute
Friday
Burlesque, go-go, Britney-themed trivia and more awaits at this, the ultimate tribute to the queen of the early 2000s. more deets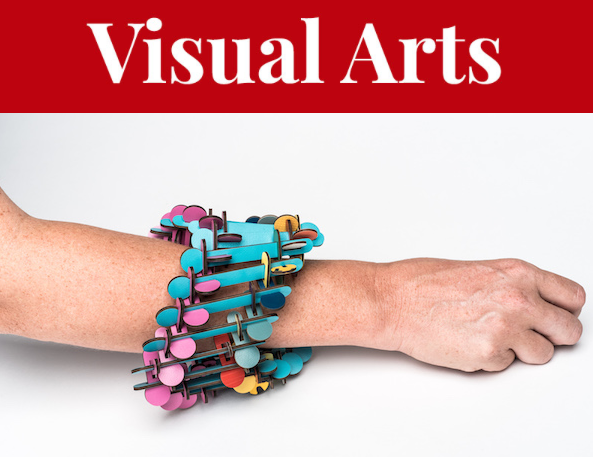 DEER
Thursday, Friday, Saturday, Sunday
It's your last weekend to peep these paintings caught in the space where natural and digital realms meet. Alex Livingston's deer-focused canvases at Studio 21 were fuelled by research of natural history dioramas. more deets
Contemporary Camouflage
Thursday, Friday, Saturday
Fine art jeweller Rebecca Hannon decked out the Mary E. Black gallery in the wild colours and prints of dazzle camouflage—a World War One-era method of blurring the shapes of ships—to act as a punchy backdrop for her bold, power-clashing pieces. Get an eyeful before the show closes Sunday. more deets
A Walk in the Woods
Thursday, Friday, Saturday
Hallie Watson celebrates the arrival of warmer temperatures with a collection of large paintings and oil pastels focusing on forest scenes. more deets
Dinosaurs Unearthed
Thursday, Friday, Saturday, Sunday

Billed as "an immersive exhibition that features dynamic scenes of life-size, lifelike animatronic dinosaurs, full-scale skeletons and fossils from around the world," this show makes all your Jurassic dreams come true, before it goes extinct April 28.
more deets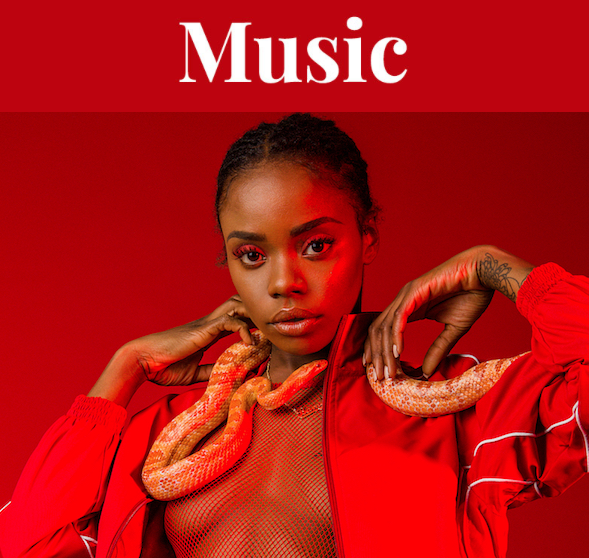 Cancer Bats w/Dead Quiet, Diner Drugs
Saturday
One of Toronto's best hardcore punk offerings, the Cancer Bats, come to The Marquee to wail on your eardrums. more deets
Kuato
Friday
The post-rock outfit, known for its bare-bones instrumental style, returns from hibernation to celebrate an EP of back catalogue faves that haven't been available on the internet—until now. Get in on the fun at The Seahorse. more deets
JERK Block Party feat. Bambii, DJ Jafar, DJ Snax, DJ Tranzishen, DJ 5RIVERS, DJ Fadzwa
Saturday
JERK, the Toronto block party, brings the good times out east with a host of the 6ix's best DJs spinning wax alongside a slew of Hali's finest dance floor starters. The sugar on top of the Red Stag Tavern soiree? A set by headliner Bambii, Toronto's biggest underground DJ who's known for her signature mix of classic R&B, dancehall, house and more. A party so fiery you'll melt into the ground, there's also limited amounts of free jerk chicken for early party-goers. more deets
[image-5] T. Thomason w/Moonwake, Burry
Thursday
Pop-rock wunderkind T. Thomason (right) returns to his hometown after a successful stint on CTV's new star-making show The Launch, complete with a new single in tow. Thomason notes that 20 pay-what-you-can tickets will be held for members of the trans community, which can be claimed through a Google doc on the Facebook event page where you add your name. "This is a system based on trust. No one's identity will be questioned at the door," the show description adds. more deets