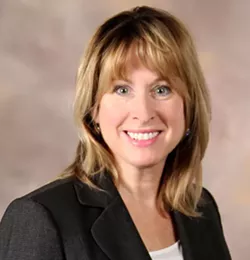 Cathy Petrie
I am a Director of International Studies at Halifax Christian Academy
---
Why did you enroll in the CELTA program?
As Director of International Studies at Halifax Christian Academy, I make every effort to be informed about the most recent educational approaches in the field of ESL/EAL, especially on the international stage. This led me to the Cambridge CELTA program, which has worldwide recognition. The approach of the CELTA program seemed very much in keeping with the instructional approach that is being implemented at HCA, where teachers act as facilitators or "guides on the side," which for HCA results in increased student engagement and achievement.
What is something that truly stood out about the CELTA program?
Having the opportunity to share in the specialized knowledge of our professional Cambridge CELTA tutors as they mentored and modeled new techniques was a privilege. I would highly recommend Saint Mary's University for the Cambridge CELTA program.
How does having a CELTA certificate advance your current professional career?
Overall, this experience has better equipped me to deliver a high-quality, student-centred program with a focus on learners' individual language needs, collaboration, communication and creativity. For me, CELTA was the ultimate professional development experience!
Why is it important for people with established careers to continue with professional development?
Participation in professional development opportunities, educational growth and lifelong learning helps professionals stay current in their field and challenges them to reflect on their practices and approaches. By learning what is new in their field, they become inspired and refreshed.
What advice would you give to anyone else thinking about the CELTA program?
The CELTA course is extremely intensive. Be prepared for late nights and some sleep deprivation. But if you are ready for a challenge, the rewards are worth it!