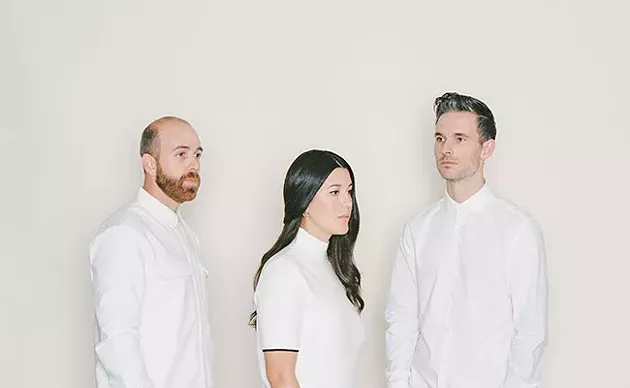 Into the Night Festival night two w/Said the Whale, The Town Heroes, Rain Over St. Ambrose and The Drug Rugs

Saturday, March 17, 8:30pm
Olympic Hall, 2304 Hunter Street
$25-$45, tickethalifax.com
When Vancouver's Said the Whale headline the Into the Night festival on St. Patrick's Day, it'll be business as usual on a booze-soaked day full of excess.
"It's always a bit odd to play on a party night. We're not like that band that gets super drunk on stage and does that kind of ruckus show," says guitarist and vocalist Tyler Bancroft. "In fact, we have a three-beer rule before we get on stage. That is: No more than three beers, otherwise the performance generally suffers."
The show is almost like a first birthday party for the As Long As Your Eyes Are Wide, the indie-rock band's fifth album and first as a trio after the departure of two longtime members.
"We're only just kind of starting to get perspective on it. I feel really good about the record," says Bancroft. "It was sonically a departure for us and it was kind of like an itch we needed to scratch in terms of testing out some different kinds of sounds for us."
The band is set to release a deluxe version, featuring five B-sides from the original recording sessions, four acoustic versions of songs and a cover of the "The New Maybe" by The Tragically Hip, originally recorded for The Strombo Show.
To hype the deluxe issue, Said the Whale will release a weekly, 10-episode podcast that dives deep into every track on the album. "It's basically like a Song Exploder kind of podcast, one episode for every song on the record," says Bancroft. Song Exploder, hosted by Hrishikesh Hirway, isolates individual tracks from a single song with commentary from the artist. Said the Whale's is called Demoitis—a made-up word that Bancroft says musicians are familiar with.
"It refers to the concept of making a demo version of a song and then becoming so attached to the demo that when you go to the studio to record what ends up being the final version of a song," he says, "you have all these feelings of attachment towards your initial spark of your demo."
The podcast has a conversational feel as the band discusses its own songwriting process alongside friends from the music community including members of Tokyo Police Club, Mother Mother and the Arkells. It's also influencing how the next record is written.
"It's really cool to kind of hear their process and actually it's funny," says Bancroft, "we found that making the podcast was actually really inspiring from a songwriting perspective. Just to hear how our peers are writing songs and demoing songs."