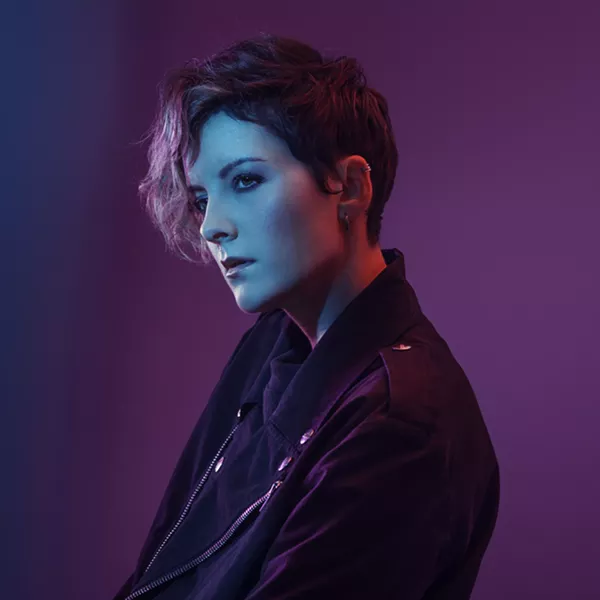 Halifax's favourite pop star
Ria Mae
is fresh off a gold record (and two
Best of Halifax
golds!) for her major-label debut, but now is no time for slowing down. Her new EP
My Love
drops today, featuring six songs (plus a remix of "Bend") co-written with a slate of CanCon stars like herself. On the afternoon of her sold-out show with
Symphony Nova Scotia
, she found a few minutes to chat with The Coast about where she found the time.
When did you have time to make a record?
That's a good question. This summer. But I was writing on the road. This summer I had a few weeks off in Toronto, so I just got 'er done.
Who produced it?
This one was Adam King. He did The Good Lovelies and some folkier stuff, when they won the Juno he was the producer on that album. Then we had this guy Pops come in—
Pops, P-O-P-S?
P-O-P-S, yes. He's done SonReal, stuff for Drake and the OVO people. He did the drums, to give it that edge. And then the song "My Love," the title track, is this little kid I met on Twitter from PEI. This guy Jordyn Woodside, he tweeted at me 'How can I send you beats?' And he has just a couple followers and I was like 'Uh ok.' I've done that a bunch of times and it's always horrible. And he just nailed it. That was the first song of that batch that I wrote, it kind of gave me a direction. It's his first cut ever.
You've been so busy, where were you were finding inspiration to even come up with six new songs?
I just got super busy a year and a half ago and I think I'm still processing, in tiny little spurts, relationships from before that. You're right, there's a lot less time. Before I was just waiting and it was agonizing. This was the label being like 'Do you have that EP?' It was more rush but in a good challenge kind of a way.
You've got some high-profile co-writers, including Tegan Quin ("Broken"), Serena Ryder ("Bend") and Port Cities ("Red Light"). What was that like, collaborating with these people? I imagine everyone works differently.
So different. Port Cities are still the only people I can co-write from scratch with. The first part of a song, before you get some help on it, has to be personal, about some part of your life, for me anyway. For some reason—it happened on my last album too, with "I Don't Wanna Know"—I can just start a song with these guys, they're so good.
Serena is like a song doctor for me. I met her recently, and I had "Bend" completely done except for that "ooh ooh" hook. I thought it was done. 'Nailed it. Song's done.' And she was in the studio for about eight seconds and she was like 'No no no. It needs [sings] ooh ooh.' As soon as we did it we were all like, 'Ah fuck.'

Tegan had a couple days off in Toronto and it was the exact week I was working on everything, and I said come by the studio for a day. We worked on a bunch of songs, and at the end of the day I showed her this song called "Broken." I was like "I'm gonna get a rap feature." And she said "Can you just send it to me in case?" I was like "In case what, in case you rap?" And the next morning I got this voice memo from her that sounded like a rap. It was totally not the song we thought was going to be on the album.

I was going to use her voice on the chorus but it seemed too obvious—apparently Sara makes fun of her for being too "rappy" on the stuff she writes. So I was like "Yeah, be yourself."

This interview has been edited and condensed.