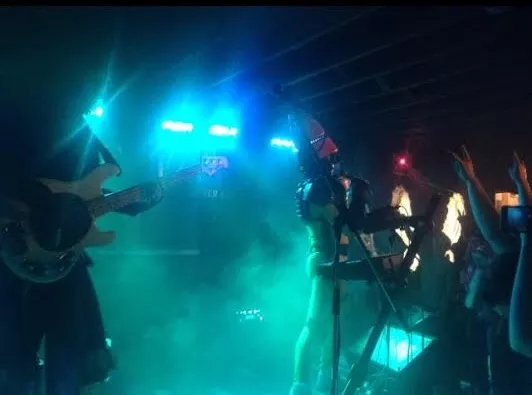 Spectators squeezed into a sold-out show late Friday night at the Seahorse Tavern, ready to jam to futuristic rock group TWRP. Originally from Halifax, the group is a self-proclaimed band from the '80s, the future and outer space.
The magnetic performance gave off a simultaneous nostalgic and cutting edge vibe that captivated the crowd throughout the set, guaranteeing nobody in the Seahorse was standing still.
One guitarist sported a jet pack, while the other played across the stage in a lion mask. The lead's robotic vocals sold the out-of-this-world experience, a cherry-on-top to his intergalactic costume.
TWRP dedicated one song from its new EP
Ladyworld
, titled "Body Image"—a song promoting body positivity—to the crowd.
After "Body Image", came their nostalgic reflection of '90s Saturday morning cartoons, and the rock-and-roll invoking feeling of time-travelling to the past and the future all at once—consider me a fan.