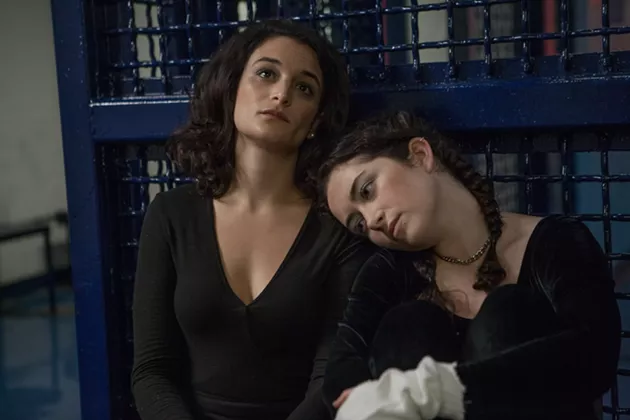 Writer-director Gillian Robespierre reunites with muse Jenny Slate two summers after their sleeper hit abortion comedy
Obvious Child
to create
Landline
, a '90s-set family drama that retains much of their first film's casual sexuality, intimate connections and bursts of ribald comedy, to mostly the same success. Slate is Dana, a New Yorker in a long-term relationship with Ben (Jay Duplass). But it's too stable for her, so she fucks it up via flirtation and then full-on cheating with old friend Nate (Finn Wittrock), which sends her back to her family home for a few weeks. Things aren't great there either—her younger sister Ali (Abby Quinn) is in over her head with drugs and men and her father (John Turturro) is writing erotic poetry about and for someone who is not their mother (Edie Falco).
Landline
is a good reminder that taking space from a partner used to be quite literal—unless you had a quarter—although it doesn't make the argument that it was better. (We would, though.) While it doesn't gel quite as well as
Obvious Child
—the parental plot is interesting enough for its own movie, as is the sisters', as is the Dana/Ben relationship—and Wittrock is such a generic presence that you can barely invest in him as either a cool new choice or life-ruining villain. But Slate continues to be an endlessly charming screen presence, well-deserving of the fiercely feminist, realistically flawed worlds Robespierre places her at the centre of with confidence and care.