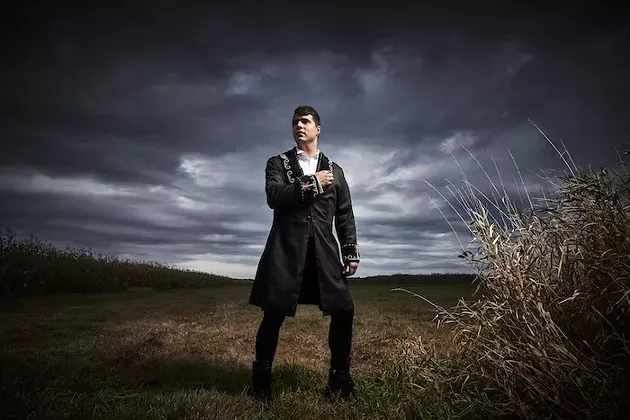 A
spotlight beams down over two women on stools, warm blue. With soft voices, they share a Mi'kmaq lesson: "This land is known as the land of deep water," says Ursula Johnson to Angela Parsons. "Kinuk" is the opening act of Jeremy Dutcher's co-performance with Symphony Nova Scotia. It's a subtle sign the evening will be unusual compared to standard symphony fare.
Between the symphony and Dutcher, the music of several Indigenous musicians was played the evening of October 17. Instrumental songs rested on the rhythmic thumping of drums, like the determined ebb and flow of little waves on the beach. When Dutcher came on stage, the atmosphere quickened. The sold-out Rebecca Cohn was flooded with sound.
His voice is elemental.
Dutcher is a young person who has found what he is meant to do. His voice contains multitudes. In turns it is smooth, bold, warm, flexible, noble, sweet. It has a velvet vibrato. It swells to fill the auditorium and penetrates your body.
His rich, throaty resonance massages your brain. Another show-goer leaned over and whispered "this is soul-touching music." Listeners are submerged.
And, reaching through it all, from a great distance, is a faint recording of another singer without a symphony: It is the scratchy wail of an ancestor, singing the same song 110 years ago. The voice of the past. Dutcher breathes new life into the song. He is the voice of the present. The symphony lifts the voices up like a rising tide. The music swells. Together, they launch these visceral, eternal songs into the future.