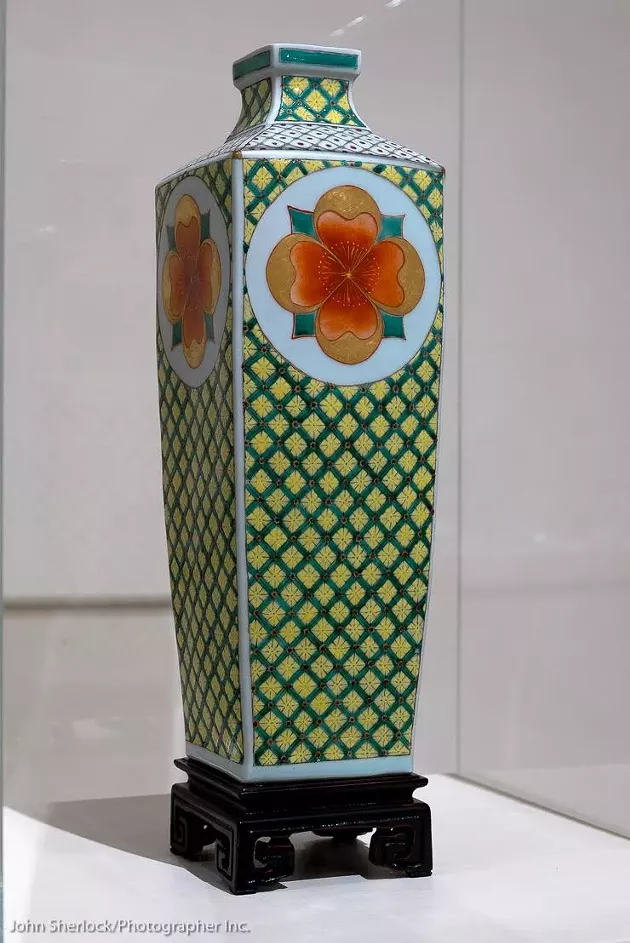 Gina Etra Stick, Ritual Objects of Everyday Life
Through August 27
Mary E. Black Gallery, 1061 Marginal Road
While many locals may steer away from the waterfront this time of year, there is one event that should pull them towards the boardwalk.
Mary E. Black Gallery
, nestled between NSCAD's port campus and Pier 21, boasts a stunning current exhibition of work by emerging artist
Gina Etra Stick
of hand-painted porcelain:
Ritual Objects of Everyday Life
. After a 40 year career as a designer and architect, Stick trained in Jingdezhen, the porcelain center of China and an area with more than a thousand years of porcelain production.
From 24k gilded lotus petals to carved celadon, Stick's hand enameling is masterful and the resulting works are truly spectacular.
While Stick may employ some creative liberties, the works in
Ritual Objects
demonstrate a deep respect for and understanding of these continuing ancient traditions, reminding us that—when done right—craft has the potential to be a fruitful site for cultural exchange.