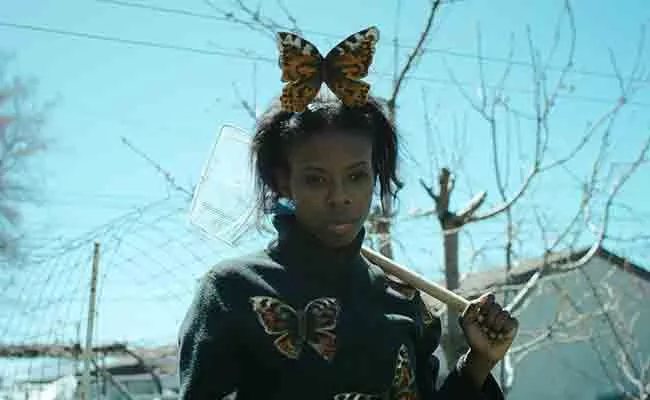 Cave Small Cave Big screening
Art Bar + Projects, 1873 Granville Street
Friday, March 17, 6-9pm
Cave Small Cave Big workshop for children aged 5-7
The Khyber Centre for the Arts, 1880 Hollis Street
Saturday, March 18, 10am-6pm
Registration required at info@thekhyber.ca
Cave Small Cave Big is a surreal journey through the unfiltered depths of a child's imagination. Directed by Joële Walinga, the film project is the first in what's to become a series of shorts written by children—with the highest possible production value. Walinga's practice often utilizes this kind of conceptualist method to making work, using instructions or self-set parameters that invite other people to make big decisions that guide the artist to create work with unknown results.
Here, the film was storyboarded by Madeline Harker and her best friend Adelaide Schwartz (both five years old). Walinga worked from the original storyboard as much as possible to create every prop and costume. The end result is a non-linear narrative about a stolen cave with characters such as Mad Scientist and Butterfly Girl. By the end the audience is left with an awful lot of unanswered questions. It's confusing, but—hey—it's written by five-year-olds.
But it's not really made for kids either—the finished product is quite nightmarish—not violent, but weird and a bit scary. Perhaps the best way to approach the film is not to look at its contents for meaning but to its making—the act of recognizing and respecting children as people and our responsibility as adults to think of the world in a more multi-generational way.