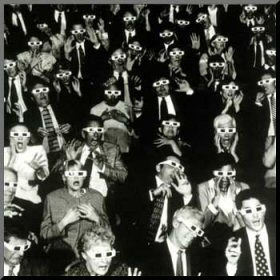 Ahhh! No more scary trips to Bayers Lake!
We received this email from the Paradise Society yesterday:
Dear Paradise Members and Friends:
The Dalhousie Management Without Borders student team has been working diligently for the last couple of months on the business case for a rep cinema in Halifax. They are nearing the end of their research project, and in their words, "We have found information that we are excited to share with you."
We invite you to join the board on Monday, February 16th, starting at 6:30pm, to hear the students present the information they've collected; the presentation will be approximately 30 minutes in length, at the Dalhousie School of Architecture, across from the Spring Garden Road Library.
The MWB findings will be available to all members (we'll post it after the meeting and send you a link), and we'll be looking for feedback from you whether you are able to attend or not.
The board's more comprehensive report and recommendations, to be delivered in the coming months, will probably draw heavily on these findings, so your opinions and insights will be important.
If anyone is going to Monday's meeting, we'd love to get your feedback on the report, so drop me a line at arts@thecoast.ca. The other night we were playing the "If I won a million dollars" game, and a rep cinema was near the top of the list.
It seems strange to use my hometown of Kitchener-Waterloo as an example of anything other than a place where people eat lots of sausage, but the Princess Cinema, which has been operating for a very long time as a popular rep theatre, was successful enough to be able to take over another theatre across the street (I think it used to be a Cineplex) for first-release films. It's pretty bare-bones (one small theatre space, no Interac), but it does have a cafe, and does play movies well before they reach Halifax.
Keep the dream alive people!