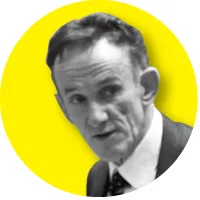 2013 grade: I (incomplete)
2012 grade: B+
2012 grade: C-
2011 grade: C-
2010 grade: D
2009 grade: D
Cell: 499-3744
On council this year, Rankin has performed admirably. He has stood up for residents in his district, and fought hard against CAO Richard Butts' attempt to take the front end processor out of the landfill and to extend the landfill past its scheduled 2025 closure.
Rankin, however, is dealing with alcohol issues. Three years ago he took a medical leave, after reportedly appearing intoxicating and behaving rudely at a police function. Last week, he was charged with impaired driving, after he backed into his own home.
We think of addiction as primarily a medical issue, and it should usually be treated as such. But Rankin was charged after he allegedly was found to have a blood alcohol content of 0.015 percent, nearly twice the legal limit. The allegation is he was behind the wheel, drunk, in a blizzard. If that is indeed what happened---a judge will have to make the ultimate determination---Rankin's behaviour went far beyond medical issues, and raised issues of judgment.
This is the first time we've given an incomplete. A final grade depends on how the facts, and Rankin's actions, play out.