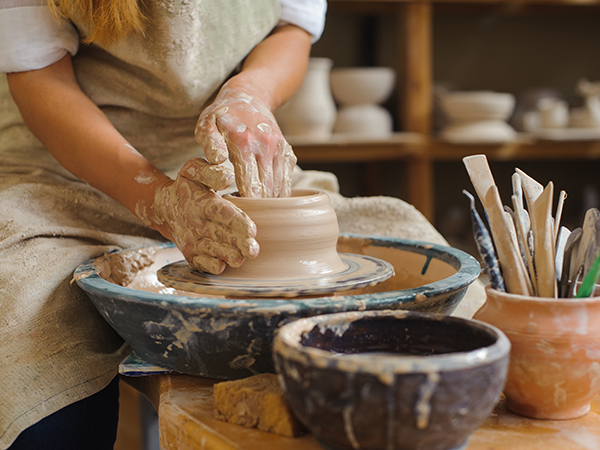 Maybe you read our feature on the serious benefits of getting a hobby. Or perhaps you just wandered by. It doesn't really matter—the important thing is you're here, ready to check out a half dozen ways to pick up a hobby in Halifax.
The Big Sing
Every second Tuesday, this pop-music chorus takes over Gus', learning a three-part harmony version of a radio hit. You don't need musical talent, just enthusiasm—and the next sing-a-long is this Tuesday, May 21, where the group will cover "I Want It That Way" by The Backstreet Boys.
Gus' Pub, 2605 Agricola Street, every other Tuesday, 7-9pm, $5
---
The Conjurers' Court
A group teeming with tricksters of all levels that hosts magic shows, auctions and meet-ups. Search "Conjurers' Court, IBM Ring 316" on Facebook to join in on the fun and keep up to date with group events.
---
Join a rec league
No matter if you were a jock in high school or just want to move your body in a way that feels good, there are lots of amateur sports teams getting their sweat on around town. From soccer to archery, you'll find your fit at recreation.halifax.ca (choose Adult Sports to see program options). Another spot for you Sporty Spices to check out is Halifax Plays (halifaxplays.com), which bills itself as a player-run, volunteer-driven, community sports organization and offers fun like lacrosse and ball hockey.
---
The Pickled Frog Comedy Night
Local comic Chanel Freire hosts this weekly stand-up night with an open mic at The Fickle Frog. See if you can make the crowd get the giggles!
The Fickle Frog, 5675 Spring Garden Road, Mondays, 8:30pm, pwyc
---
Life drawing session
A weekly sketching session at Menz that sees artists of all stripes and skills capturing a particular pose. Bring your own materials.
Menz & Mollyz, 2182 Gottingen Street, Mondays, 6-8pm, $5
---
Pottery class
The perfect remedy to a job that has a lot of screen-staring and keyboard-clacking? Making something with your hands. Pottery is a great example, and you can surrender to the clay—or learn acrylic painting, knitting and more—by registering at recreation.halifax.ca (choose Adult Arts and Crafts to see program options). NSCAD's School of Extended Studies is another spot for the creatively inclined to find some fun, with courses like doodling and digital animation on offer. Peep nscad.ca/study-at-nscad/extended-studies for more.