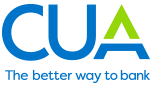 2D films have the ability to let us "check out" for an hour or two. We can travel back in time, to far-off cities, and connect with characters. But what if, while you were in that world, you could occupy that space? 360-degree video lets you do just that. When you put on your headset, you become fully immersed in another world, and Nearby Planet VR can take you there.
Nearby Planet's founders Edward Mowbray and Thor Henrikson create virtual tours with 360-video, and work hard every day to offer something to their market. The two wanted to educate people on what exactly 360-degree video was, to help immerse them in it, and to create that "a-ha!" moment for their clients. But just as this series' previous stories from other small business owners went, it was difficult to start up on their own. Thor and Edward add the word "frightening" in as well—especially because they were starting not one business, but two.
Edward Mowbray first started looking at 360-degree videos in July of 2016, and soon enough, Thor Henrikson wanted in as well. It took six weeks for the two to get the business plan together before they asked for the loan, and CUA (Credit Union Atlantic) had the exact insight and vision to see that what Thor and Edward were offering to the Atlantic Canada region was of value.
"I had a company prior to this, and I couldn't even get a $2,000 line of credit to pay people from the production company. We went to CUA, and they gave us everything we needed. When you're working with local people who understand the community and the needs of the small business owner, they respond," says Edward.
By mid-December, they were pitching to Bryan Richard, Commercial Account Officer at CUA. Bryan was enthusiastic about this unique, ahead-of-the-curve idea, and had a good sense of what could be done with the business. Even though this was a start-up in a new tech sector, Bryan was intrigued.
"It was shockingly simple," says Edward. Once the two submitted, they phoned after New Years to check in and all Bryan said was, "Oh, you've got the loan." Edward says the two "shook their heads." Neither of them had ever asked for a business loan of this magnitude. "Don't you have any questions?" they responded to Bryan. CUA didn't need anything else. Nearby Planet VR and sister company QuirkVR's business plan made sense, and CUA knew the founders had a strong idea with the business.
Edward and Thor signed some papers, found their Gottingen Street location, sought the best legal counsel, best accounting firm, and even had some investors in line. CUA saw that Thor and Edward were putting sweat equity and their own finances into it—all of this confirmed with CUA that these guys were worth going out on a limb for.
When you're working with local people who understand the community and the needs of the small business owner, they respond.

tweet this
Both businesses did well in the start, but lately Nearby Planet VR has been going "gangbusters" say Edward and Thor. Nearby Planet now hosts team-building events, adult celebrations, birthdays for kids and has built up a regular clientele. Nearby Planet is most proud of their summer camp for kids who come from backgrounds with not a lot of money involved. The kids can go there to get a break, somewhere where they can feel safe.
QuirkVR, the other side of the company, was successful due to smart business decisions made by Thor and Edward. Instead of buying expensive equipment, the two leased it. CUA noticed that the two had multiple revenue streams: consulting, rental of equipment and full-blown 360 VR video production.
"Bryan is a young guy, and he fought for us. He goes to battle for us, and CUA always listens. They always take into account all the criteria for us to continue to grow in our business," says Edward.
Their latest production, a dramatic retelling of the legend of The Bluenose, can be seen on the waterfront at the Seadome. Here, we have an 80-seat 360-degree dome theatre with footage shot on the Bluenose from Lunenburg to Boston, archival footage, plus CGI work from Silverback Games
Thor and Edward find their place within the Halifax community by offering services beyond traditional 2D video. With their multiple resources, they work together. The two enjoy projects that come together to do just that: They don't compete, they complement.
This content has been developed and paid for by CUA, without involvement from The Coast's editorial department.