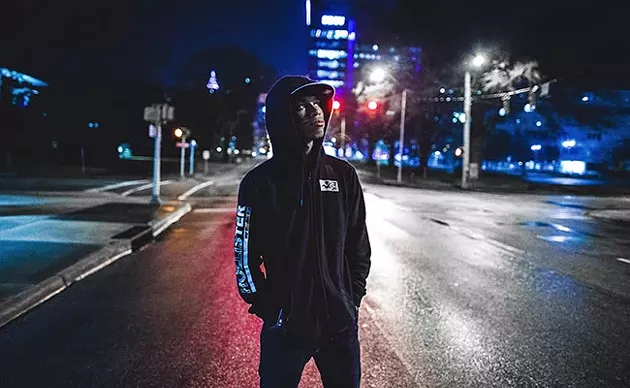 Ray Reaves The Gemini release

Friday, June 8, 10pm
The Carleton, 1685 Argyle Street
$10
Gemini season is upon us! Duality, contrast, whatever you want to call it: It's a time to look at both sides of the coin. And no one knows the importance of this introspection better than Ray Reaves, who drops his latest EP The Gemini on June 8.
The six-track collection, coming days after his 21st birthday, sees the American-Canadian rapper exploring many facets of his personality and touches on depression, egotism and suicide. With sounds ranging from hyped and trappy to low-key and vibey, and with lyrics like "I'm a scrawny n—-a from the suburbs, but I'll kill you n——s on this trapping shit," it's indicative of someone who can't simply be taken at face value.
"There's a part of me that wants to be like 'I'm the shit, I'm awesome, Ray Reaves is the next big thing,' and extroverted," says Reaves. "But there's another side most people don't see that's calm, reserved, and consciously aware."
A former clarinet-playing band geek turned hip hop artist, music has taken on different meanings in his life. Referring to songwriting as his form of "self-medication," Reaves co-produced The Gemini alongside up-and- coming producers Fontaine, Choi and Nineteen92; including lead single "Kill Switch" released last month.
Available via major streaming services upon release, it marks the musician's third EP in six months, but he's not stopping there. To promote his new music, Reaves will play a number of shows, including a release-day party at The Carleton.
With its lyrical candour and instrumentation to match, The Gemini is sure to set it off this summer wherever it's played—while drawing fans further into Reaves' world. "I want people to connect with my trials and tribulations and know someone wants to help them through their own situations," says Reaves. "I hope they get some understanding of who I am, not only as an artist—but as a person."