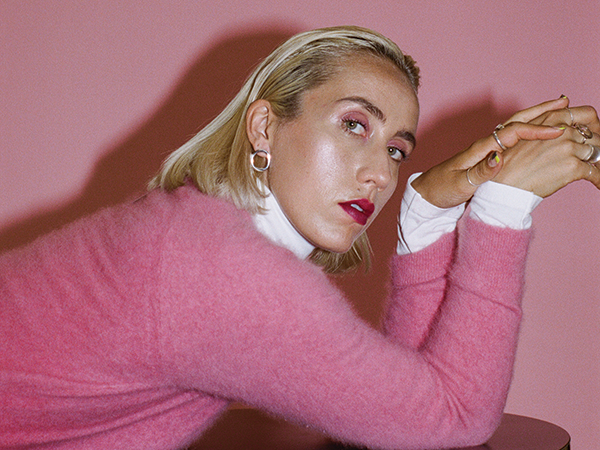 Ralph w/Scott Helman and Myles Castello
Friday, March 22, 9pm
The Marquee Ballroom, 2037 Gottingen Street
$33
---
W hat does it take to be labelled a "good girl?" If you ask Canadian pop star Ralph, currently on a nationwide tour with Scott Helman, it's as simple as throwing on a cheap street-market charm with the title engraved.
"I bought it because I thought it was funny," she says of her Canal Street purchase. "For the majority of my life I've been pigeonholed as a 'good girl,' and it always bothered me that I'd be typecast as one thing. No one is one thing—that's just impossible."
And she knows what she's talking about. Hailing from Toronto, she's done everything from studying English literature and dabbling in folk music to shoplifting bras from The Bay as a teenager—all indicative of a complex and ever-changing personality.
Ironically titling her debut album A Good Girl, the singer refuses to be boxed in, opting to present an authentic and multifaceted version of herself. Writing songs like summer hit "Girl Next Door" and the flirty "Bedroom Eyes," she had to do away with conventions and labels that had long been placed on her. "I thought, 'Am I limited to write in this 'good girl' box?" she says. "Then I was like 'Fuck it, I'm an adult woman.'"
Maintaining the glittering synths and disco flare that garnered her EP over 17 million streams, while incorporating heavier beats and hints of sultry R&B, the 10-track album tells the story of someone "who is a good person, but who does bad things and fucks up, and has people do bad things to them," says Ralph. "It tells the story of a human."
In town this Friday, she's excited to meet new fans who vibe with her message while giving a high-energy performance that will have audiences unable to forget the rising pop queen's sophisticated and catchy brand of pop. "The exposure, meeting new fans and creating a larger fanbase is great," says Ralph. "I hope they feel empowered, confident and glad that they saw the opener."