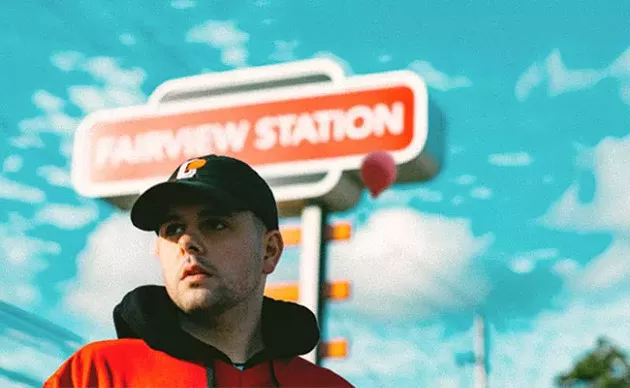 H
alifax rapper Quake Matthews (AKA Matthew Arab) says his newest album, Celebrate the Struggle, packs heavy messages and a personal philosophy sculpted by his experience in the local rap scene.
"I still feel like maybe I have a lot more to learn, but I have a lot of years under my belt and I've definitely applied those this time around," says Arab.
Now 28, he first drummed up recognition battle rapping in local clubs at 16. He had to get liquor permission forms to partake in the tournaments he often won against adults. Since then, he's accepted an ECMA, released five albums and worked with big names in the industry like Street Runner, Classified, Neon Dreams and JRDN.
"He's a very honest artist," says RnB singer JRDN who's been featured on all of Arab's albums. He "lays it all out on the line in the studio and gives you his truths. Whether it be negative or positive, he's always giving you his truths."
According to Arab, a common struggle between emerging Halifax musicians is the feeling that bank account balance does not accurately reflect talent. Countless careers become snagged on this mindset and artists unable to free themselves quit because it's the easier option.
But, this is where the title, Celebrate the Struggle, comes in.
Arab says he believes that every part of life is important and worthwhile. Times of hardship are ones that will be looked back upon later as an essential piece in the foundation for who you become and what you achieve.
"I think my music is very personal and I've always prided myself on not being scared to be vulnerable," he says.
The way his music affects others is what he values the most. Arab says fans write him about how his music helps them through their daily adversities because they're relieved to hear him rap about similar issues. Although, he says there's friction between his vulnerability and pressure to produce tracks that feel macho and braggadocious.
He says the Halifax industry is at a turning point, though, and evolving for the better because of its deep-rooted music history.
"It's just starting to bubble up," he says. "A lot of things are happening from doors that have been opened over the years."