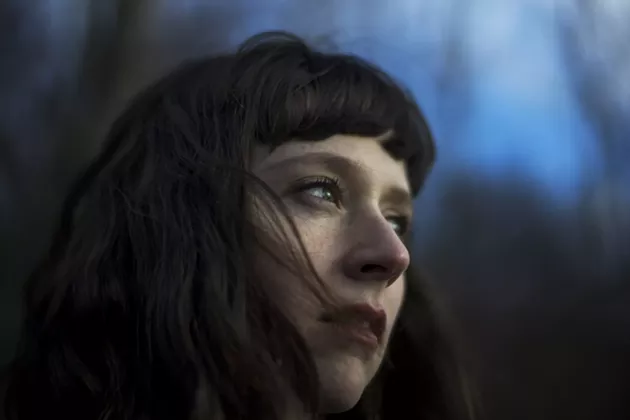 Waxahatchee is the indie solo project of Katie Crutchfield— a project she formed in 2010, after years spent playing in her twin sister's punk band, P.S. Eliot. Listening to Waxahatchee is like hearing someone read their diary aloud: it's a sound that's characterized by melancholy and heartbreak, but it's still tough as nails.
This weekend, Crutchfield is preforming solo in Halifax, headlining Gridlock's Saturday all-ages show at Spatz Theatre. We talked to her over email to get a sneak peak of Waxahatchee's story before she hits the stage.
1. What's been inspiring you lately in your music? Has it been themes which have been constant over your career, or have you seen a recent shift in your inspiration?
I think it's a little of both. My real life experiences always inform my lyrics to some degree. On Ivy Tripp, I looked at bigger themes and ideas that were sort of broad. Lately, I've sort of been writing directly about my own heartache and grief and my newer songs feel like possibly the most earnest things I've ever written. It feels like very much the polar opposite of Ivy Tripp, lyrically speaking.
2. Tell me about your release of Early Recordings. Why did you decide to re-release the songs? What is it like playing songs that were written at what was likely a really different point in your life and your career?
I think lately I've been reconnecting with songs I wrote from that period in my life. Waxahatchee was such a solitary endeavour, with literally no audience for a long time. Since then, I've had many ups and downs when it comes to letting people into the creative process. I'm at a point where I'm trying to reclaim some creative autonomy and refine the practice of a solitary process. It was always very sacred to me and I got sort of far away from it for various reasons. Re-releasing that music sort of serves as a nice reminder to myself of the past and as a segue into the next album.
3. Have you played in Canada much before? What made you decide to come to Halifax?
I've played in Canada a lot, actually, but never Nova Scotia. I'm coming to Halifax because I was asked to! I'm really excited about it—my sister has played in Halifax before and she really enjoyed it.
4. Who are some of your musical idols, and why do you look up to them?
I literally always answer this question with the same person, and I was going to attempt to talk about someone else here but at this moment it feels appropriate to say Jenny Lewis. I think her new band is so sick, and I think it's really cool for someone with such an established solo career to start a new and musically very different band and just go for it. It's inspiring.
5. How do you think your career has shaped you as a person? You have been making music from a young age. I'm curious how you think working (in your formative years) as a female punk musician in the industry shaped your identity.
I think being a woman who came from a punk scene has shaped me as a person more than my career in music. Coming from punk informs a lot of my decision-making. Punk ideology and the music business are sort of natural enemies. I go into a lot of situations ready to fight but I think that's ok. Honestly, my life isn't that different than it was when I didn't make music as a job. It's felt like a gradual transition.