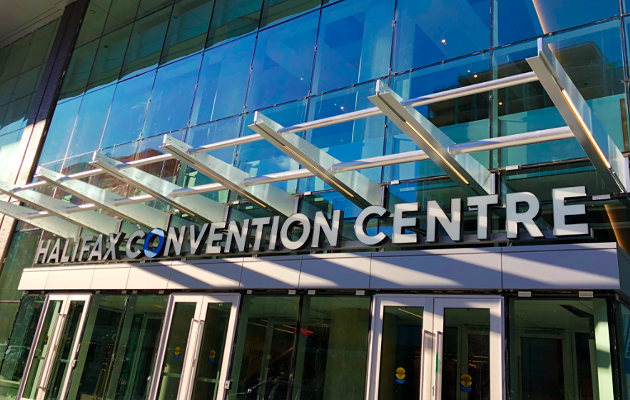 The province wants HRM to reimburse it for $301,500 in transition costs for the new Halifax Convention Centre that it says was the municipality's responsibility to 
pay.
City staff, however, aren't so sure about that.
In a somewhat tautological statement to The Coast, finance manager Bruce Fisher says city hall is reviewing the bill's validity.
"Regarding outstanding invoices from the province, we are reviewing these expenses to determine if we do indeed have outstanding commitments," says Fisher.
At issue is an information report that went before city council in 2015, which is now "evolving into a pivotal document," according to a briefing sent to the CAO's office.
Unlike construction and operating costs, marketing and transition expenses weren't outlined in the original MOU signed between HRM and the province to cost-share the new convention centre.
So two years ago, the province came to the municipality asking for help with those 
additional expenses.
The aforementioned information item went to council, and
subsequently
staff began budgeting transition funds for Trade Centre Limited (now Events East) assuming a 50-50 split with the province.
But while there was some discussion on the issue by councillors, no motion was put forward and no vote occurred.
"No formal agreement on transition costs was ever made with the province or Events East," writes Fisher in an internal report.
Nevertheless, over the last few years, HRM has dumped more than $3 million into upgrading software and other preparations for the convention centre's launch. The province has kicked in over $5 million during the same period.
All of that money is in addition to the governments' regular operational subsidy to Events East.
Back in August, only a few months before the convention centre was set to officially open, the province sent a bill for over $300,000 in transition costs above and beyond the scope of what HRM had originally agreed to pay.
The request included two items—$38,000 for ICT peripherals and $108,000 for "governance"—that weren't included in the list of expenses brought to council two years ago. The province also wants an extra $156,000 in addition to the $633,000 for sales and marketing HRM paid Events East last year.
"Staff have not agreed to pay these amounts," writes Fisher, who adds that those same staffers are concerned the matter "lies at the margins of their authority under the HRM budget."

Erin Esiyok-Prime,
spokesperson
for Events East, says the $108,000 for "governance" that HRM owes was required to "support the transition" of Trade Centre Limited to Events 
East.
"This included establishing our new board of directors, development of our strategic plan, development and implementation of our Events East brand and
new website
."
The money for ICT peripherals involved a "virtual server, mobile technology, firewall and network data storage," explains Esiyok-Prime in an email.
"Sales and marketing activity was focused on the national association market and included advertising, creative campaign development, website enhancements and in-market promotions."
The downtown convention centre officially opened last month after several lengthy delays. It's being leased by the province from Joe Ramia's Rank Inc. through an annual payment.
The municipality agreed to split that $117.8-million cost with the province, but how much the two levels of government will have to shell out each year is still being negotiated.
Initial construction estimates and operating costs would have slotted the annual lease payment in at $13.3 million—half of that covered by HRM. But with construction delays and interest payments still being finalized, the actual lease payment will likely be higher, writes Fisher.
The federal government is also committed to pay out $51.4 million to Ramia upon "substantial completion" of the convention centre. When that will happen is also still up in the air while finishing touches are added and the province negotiates its lease.
To help cover the costs, several years ago city hall established a Convention Centre Reserve to save up all the property taxes from the surrounding Nova Centre—including its office tower, retail, parking and hotel.
But seeing as how most of the Nova Centre still sits empty and unfinished, staff are predicting those taxes won't offset HRM's lease payments for several more years. The province has agreed to defer Halifax's share of the lease payments for the next 10 years (with interest) if taxes aren't sufficient, as a way to mitigate that financial risk.
According to Fisher's briefing to the CAO's office, the $300,000 the province wants now might be better placed in the convention centre reserve, and used for any upcoming shortfalls in lease payments.
Any final decision on whether to pay the money will still need to be debated at a future council meeting.
Until "substantial completion" of the Halifax Convention Centre, the original MOU says the province carries all costs and risks associated with delayed construction.
A welcome weekend for members of the public to tour the expensive Argyle Street project they're paying so much for will take place next weekend, January 12.