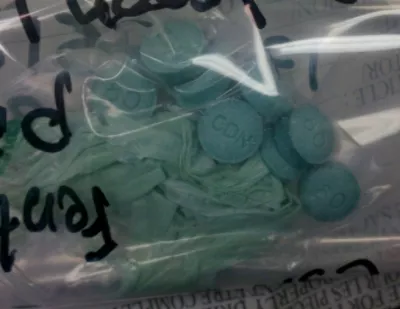 The provincial government is putting an extra
$1 million
towards trying to prevent a fentanyl-fuelled opioid crisis in Nova Scotia.
In a press release sent out Friday, the
Department of Health and Wellness
announced details of the increased spending, including
$564,000
for expanding access to the overdose-countering naloxone drug kits to pharmacies, police and health care
organizations
across the province.
Naloxone blocks the effects of opioids like fentanyl and can potentially save an overdosing user's life if administered in time. The kits were
already being used
as a pilot project in ambulances and emergency rooms across Nova Scotia. Today's release says naloxone has been administered "more than 30 times to save lives" during the course of that pilot.
"We have learned from other provinces that illicit opioids are a serious risk to anyone using street drugs and, more often, that includes young people," writes health minister
Leo Glavine
. "These drugs are becoming more widely available in Nova Scotia, which is why we're taking action now before this becomes a crisis in our own province."
The
Mainline Needle Exchange
in Halifax will also see its funding increase by
$247,000
, while an extra
$300,000
in funds will go to the
Northern Healthy Connections Society
in Truro and the
Sharp Advice Needle Exchange
in Sydney. Mainline director
Diane Bailey
writes in today's release that the funding will allow the
organization
to now provide its mobile outreach project seven days a week.
Fentanyl has
cut a deadly path
across the country on its way to the east coast. Halifax Regional Police recently
issued a warning to drug users
that officers have found thousands of illicit fentanyl pills during six drug raids conducted since January 1.
According to the province, 60 people in Nova Scotia died from opioid overdoses last year. Four of those cases involved fentanyl.
A full opioid response plan is expected from the provincial Liberal government in the spring.