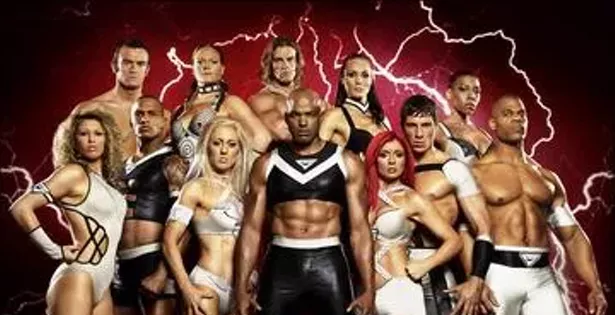 Finally the athletes! But who let the bagpiper into the athletes' procession? Where the hell did he come from? There is a really strange procession along the track--an endless line of Chinese women in white cheerleading-style outfits bouncing up and down and dancing as the athletes walk by. Andy pointed out they actually have a purpose: they're carrying water bottles. Ah. Oh, and this isn't in our alphabetical order, because as Petie pointed out, this is the Chinese alphabet.
Malawi kicks ass. Is all.
Macedonia, what were you thinking with your red and white combo cruisewear-flight attendant look?
Cayman Islands, there are only six of you but you look casual and relaxed in your straw hats.
Jamaica looks comfortbly classic in yellow trimmed tops and black pants. Much better than Belgium: you look like extras from the set of The Talented Mr. Ripley.
Israel looks like tourists in white pants and blue striped polo shirts. Much more casual than Japan's formal black suits, which don't look as suave as some country I didn't catch who were wearing really handsome light beige suits.
There's an absolutely stunning Gambian athlete. Followed by another gorgeous woman from Benin. Is that wrong to say at the Olympics?
Let's play pick out the shotputter!
The Barbados flagbearer is really hot too--he's a swimmer. I'm starting to think this has nothing to do with how good they are on the court/pool.
I think we're supposed to be at work for a meeting right now. But this is