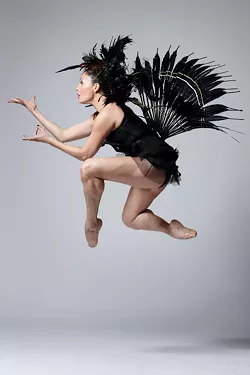 Prismatic Arts Festival, the annual celebration of culturally-diverse art in all mediums, dropped its first lineup announcement for the 2017 festival today. Running September 14 to 23 in a slew of venues across the city, the event boasts plays, dance performances, panel discussions and more.
Tickets for the fest go on sale July 25 and range from $5-$250 (including single tickets, festival packages, conference tickets).
While full details for events have yet to be announced, here's a peek at some shows we're marking on our calendars:
The Raft
A classic scene from Homer's Odyssey—windswept, away from home and clinging to a dilapidated sea raft—gets updated with this play following desperate refugees attempting to outwit a temptress and make it to shore.
Orchestral Powwow
Cris Derksen marries traditional Indigenous Powwow music and dance with classic symphonic stylings for this, the ultimate cultural mash-up.
Broken English Karaoke
Stephanie Yee's party-starting karaoke night has been a fan favourite at past festivals. This year's Prismatic sees it return once again to push participants to navigate the boundaries between familiar and unfamiliar.
Asheq: Ritual Music to Cure a Lover
If you've ever felt literally lovesick, Shahin Sayadi's workshop-stage musical play will ring a special chord: The story is set in a fishing village in Southern Iran where zar exorcism ceremonies, brought to the region by escaped East African slaves, are used to cure illness (and love.)
Re-Quickening
Santee Smith's beautiful, arresting show explores the intersection of Indigenous and new dance performance. Prismatic Festival adds this isn't your typical dance show: "Created through a process unique to Smith's culture, Re-Quickening is a spiritual resurgence, a piecing together of shards of knowledge that tips colonialism on its head."