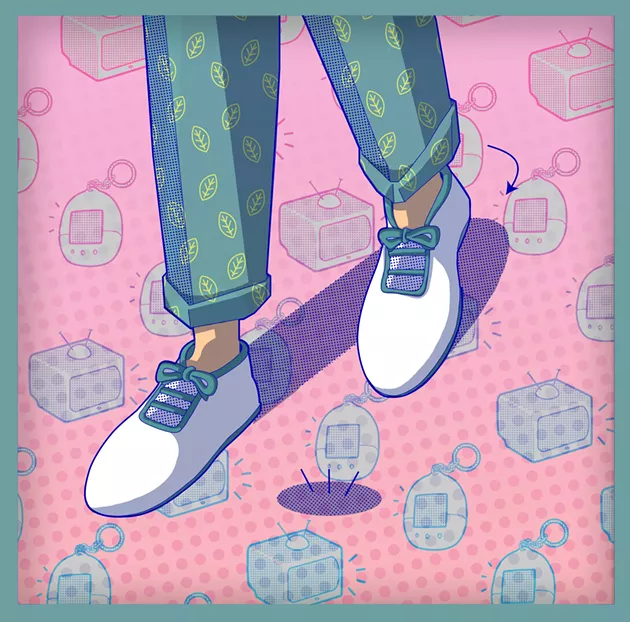 Pretty Normal EP release w/Juice Girls, Crossed Wires, Sarah Denim
Friday, May 5, doors at 9:30pm show at 10pm
Art Bar + Projects, 1873 Granville Street
$5
Pretty Normal
makes pretty music. With the newest three-song EP,
released this Friday
, Nich Patzelt (vocals/synth), Scott Kedy (vocals/bass), Sam Benson (drums), Andrew Wright: (guitar) make some top shelf pop, and though the band has been through a few sonic transitions, its newest sound has staying power.
Can you give me a brief history of the band?
Sam Benson: Nich and Scott have been playing together since they were in high school. I joined the band after they saw me play live and asked if I'd like to audition for them. After playing as a punk act for a few years, Nich expressed that he wanted to move into playing synth over guitar, and so we needed to figure out how that transition would work both in our studio and live performance(s). Luckily, after we finished recording the EP, Andrew was interested in our new creative direction. He was a great fit to the dynamic, and supports us well.
Can you tell me a bit more about the EP?
SB:
The Pretty Normal EP
is our self-titled debut release. We want it to showcase our signature sound as a band.
Where did you record it?
SB: It was split between a few locations, but the entire record was produced by Adam Warren. He actually had us go on a three-day trip to record drums entirely, which was a huge learning experience. We were all really big fans of his work in Glory Glory, and he had the musical background that we needed to restructure the songs to achieve this new sound. I'd say it worked out well in the end.
Was it in the works for a while? Any overarching themes?
SB: It was definitely a work in progress. When we first discussed making a record, it was a transitional period where our initial punk sound (with a slight ska influence) started to incorporate a bit more syncopation between instruments. It's evidenced by how much the drum and bass parts interact in each of the songs, and the guitar and synth help to accentuate the general idea musically.
What do you have coming up on the horizon? Any tours for this recording or anything like that?
SB: We're looking at potentially doing a couple of select dates across Eastern Canada, but nothing's set in stone. Ideally, we'd like to focus on becoming active in Halifax's music scene with this new EP.
What types of music do you listen to when you're not making music?
SB: As a band, we're definitely quite diverse when it comes to musical taste; the good thing is that there's a lot of overlap between each of us. For example, Nich really enjoys musical theatre, whereas I really like hard rock and metal. However, we both enjoy pop, punk, and indie music, which are indicative of the band's direction. Our upbringing revolved around video games, anime, the internet, and comic books, so that's become a prevalent theme in our music too. Sharing that common ground keeps our sound moving in a consistent direction.