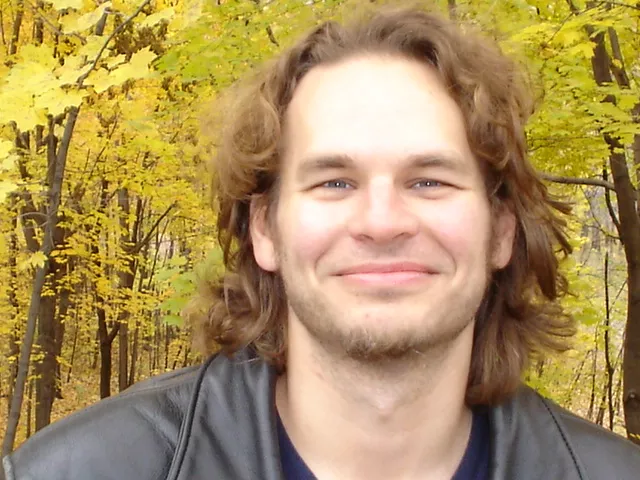 Alex Roslin has been writing about this topic for a while. In 2004, his stark portrayal of the murder of Lucie Gélinas by RCMP constable Jocelyn Hotte was nominated for a National Magazine Award. Several years ago he met Susanna Hope (not her real name)—a survivor of 20 years of domestic abuse from her police officer husband. Together they've co-authored Police Wife: The Secret Epidemic of Police Domestic Violence. It documents Hope's journey to escape her husband, combined with Roslin's extensive research on police-related domestic violence in North America. He recently spoke with The Coast about Halifax's police department and why Canada has made "zero progress" tackling this problem.
——— 

"...in Canada, we're still at the starting line. There is zero progress that I have seen on an official level.
The book's been out a few weeks. Have you had any response from the police departments you wrote about, or other officers?
Yes, well a number of police officers who reviewed the book are very, very supportive. They've invited us to attend different various police functions, like conferences, to speak about the book and make it available to people. We've offered women police associations a discount for their members on the book. The ones we've spoken to have been very, very supportive of the whole project. Our very first review on Amazon was from the president of the Ontario Women in Law Enforcement organization. She gives it five stars. Also, the chief of the Halifax police [Jean-Michel Blais] responded. He didn't have anything bad to say.

Is this a topic police departments are open to people researching and talking about?
I think if you look at it at the department level, there's little to no interest in discussing this publicly. It's just an embarrassing issue. If you talk to individual police officers, you get a range of responses. Many of them very concerned and eager to take more serious action, and many denying there's any kind of a problem or saying simply that it's not any bigger or less of a problem than in the wider population. Even if that were the case, it's still a troubling issue because these are public servants whose job it is to enforce the law.
Then there's the issue of how it affects other police behaviour, including towards other women who experience violence at home or elsewhere. That's one of the number one calls for police in many communities—domestic violence. It's a hugely troubling issue if the officer coming to your home is himself an abuser. It's embarrassing on a lot of levels and police departments aren't generally interested—in Canada especially—in doing anything about it, even after grotesque incidents of violence.

In Canada—this is the really striking and surprising thing—we're so far behind the United States. We're really behind in awareness and taking any action. There's concrete, well-defined policies that have been developed. They're not perfect, but there's stuff on paper to improve the response to these things in the States. But in Canada, we're still at the starting line. There is zero progress that I have seen on an official level. Even on an awareness level there's very, very little.
Something Blais mentions in the book is that job stress, trauma, can cause incidents of domestic violence. Does that play a factor?
I think that what people say is the main cause of domestic violence is power and control. The abuser wants to exercise that. So, that's part of the job that fuels this at home. There's no denying that stress is a problem in police work, but is it what's really behind this problem? That's a much more debatable point. It could be an indirect relationship with burnout, which chief Blais did talk about. We have to question ourselves as a society too, and see that police domestic violence is, in a way, a mirror reflected back on the kind of society we have.
Many of the studies you mention in the book recommend improvements in screening police applicants. What should departments be doing to make sure the wrong people don't become police in the first place?
Because of its power, the job also attracts abusers—people who want to control. That is a big problem, and there's a really important screening obligation to keep those people out. As well though, some people join with the best of intentions and then end up being great police officers and helping their communities. Then there are some who join and through the process of training or being implicated into the police culture develop those tendencies on the job.

Something that's not done I believe, I haven't heard of it being done at all, but a systematic method of screening while the person is on the job is vital. Because of the tendency of people to develop that sort of authoritarianism and control while they're on the job, or for those tendencies to kind of become worse on the job. A regular re-screening, a post-hire re-screening and developing methods for that is really important. You can't rely on supervisors who themselves may be abusers, or the last thing they may want is to lose some of their officers on the suspicion they're abusing. You can just imagine the difficulty of a supervisor trying to take action on such warning signs. There really need to be systematic mechanisms for fighting that, and regular screening of all officers. Kind of like regular recertification for your firearm handling or use of force recertification, fitness recertification. Then, if you've identified people who may be potentially troublesome, then go deeper and investigate some of the cases they've handled, perhaps reach out to their family with information on domestic violence resources. There's a whole bunch of mechanisms that should kick in in these types of cases.
The International Association of Chiefs of Police have had a recommended model for curbing officer-related domestic violence for 15 years. In your book, you write that no Canadian police organizations have adopted it. Is that correct?
Yeah, to my knowledge. I haven't come across one that's adopted the policy.
Why is that?
I don't know. It's like I said, the awareness of this is just zero in Canada. Even the Canadian Association of Chiefs of Police (CACP), I talked to them in around 2003, when I first started looking into this. They had no clue about this policy, or about the issue in general. The person I talked to at the time was the chief of police for the Cape Breton Regional Police. When I asked him about police domestic violence, he said "I can't honestly say from my perspective that it's a particular problem in our profession. Not that it doesn't exist, but I don't see that." He went on to head that organization, and now he is executive director of the Atlantic Police Academy in PEI. 
Last year I got back in touch with [CACP], and their spokesperson said "We've never studied that. We haven't adopted anything nationally in this area." They're the ones who should be setting these model policies for other departments to follow. That just reflects a zero awareness. 

"When they report themselves being abused, if they're in a relationship with a male cop, they're ostracized in the department. They're not believed. Their careers suffer, while the male abuser sometimes is even promoted."
What is the solution, then? What's the first step to improving this problem?
There are dozens and dozens of solutions that are needed to even begin to tackle this. It's not a simple problem. If it was a simple solution, maybe it could have been done. To prove that is the fact that female cops that I've talked to have a very hard time getting anything done on this. When they report themselves being abused, if they're in a relationship with a male cop, they're ostracized in the department. They're not believed. Their careers suffer while the male abuser sometimes is even promoted. In many cases, a convicted abuser has stayed on the job without being fired. Just imagine how difficult it is for civilian women.
To your knowledge, no US or Canadian police department has a policy of automatically firing officers with a criminal conviction, or a conviction for domestic abuse?
Well, there may be. The last investigation I saw about it, [the IACP model] actually had been adopted in its entirety by one department. I think it was the Nashville police department. So, if they've adopted the model policy in its entirety then they would automatically fire police officers with a conviction for domestic violence. Some other police departments in the States have adopted that policy partially. But in Canada, I don't know of any departments that do that. In Canada I could say that more definitively. 

Chief Blais expressed concerns to me when I spoke with him about an automatic, one-size-fits-all disciplinary policy. In his mind it was better to work on a case-by-case basis. Does that work?
Every level where there's discretion given to police officers, then that's where they squeeze a way out. That's where they find a way out of dealing with this. If you ask any person, "Do you think someone should be a police officer that has a criminal conviction?" Ask any person on the street and how many are going to say "Yeah, I don't think that's a problem." If it was a criminal conviction for theft, how many would say "In some cases it's okay?" No, nobody would say that. So, why would it be different for domestic violence? Domestic violence is a crime against a person. Theft is a crime against an object. In Florida, you have something like a 28 times higher chance of losing your job from a failed drug test—a failed marijuana test—than from domestic violence. Is smoking pot 28 times worse than beating up your girlfriend? I mean, come on.