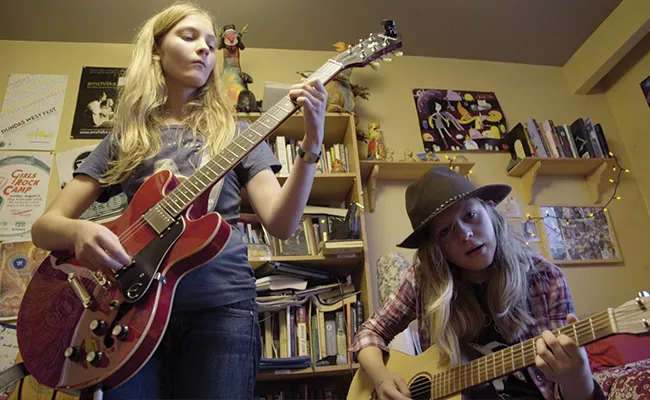 Play Your Gender August 22-24 More info
A woman has never won Producer of the Year at the Grammy Awards and only five percent of women are music producers, despite the Taylors, Beyonces and Adeles dominating the pop landscape. The documentary Play Your Gender gets to the core of the problem— sexism in the studio.
"Take a look at the gender and race of most of those people" behind the scenes, says Play Your Gender director Stephanie Clattenburg. "There are a lot of white men." Clattenburg has played drums in bands such as the Superfantastics and SheMachine, and also has a short in this year's festival, Play Rewind Play.
The film's scope is impressive, with host Kinnie Starr getting key interviews in New York and Los Angeles while maintaining a focus on the Canadian indie music scene—Ndidi Onukwulu, Sara Quin, Chantal Kreviazuk, Melissa Auf der Maur and Lily Frost all report from the front lines of a creative industry slow to change. The film even takes a look at the disparities in classical music, and finds three women in a mariachi band.
"It's not overt," says Clattenburg. "But if you have no role models, it might not occur to you as a little girl to do this. And it might be intimidating as a woman in a class of 40 guys, and even if you get through, men get hired more. And then there are the sexual advances more women have to deal with than men. There are a million micro-aggressions," she says, adding, "At least now we're talking about it." a