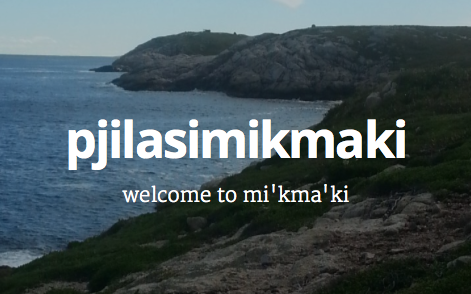 This morning, The Halifax Media Co-op announced the launch of 'Pjilasi Mi'kma'ki' (Welcome to Mi'kma'ki), a podcast for Mi'kmaq people created by Mi'kmaq people, with support from the Halifax Media Co-op.
In both Mi'kmaq and English, Pjilasi Mi'kma'ki's inaugural episode is hosted by Elsipogtog First Nation band member Annie Clair. Episode one deals with the Sixties Scoop, an issue Clair wrote about for a February issue of the Coast.
There is a dire lack of current affairs programming in Mi'kmaq and support for the language is hard to find, so Mi'kmaq people have been taking a DIY approach to keeping the language alive and accessible. Consider the efforts of another woman from Elsipogtog, Savvy Simon, who we profiled just two weeks ago, focusing on her social media campaign to keep the language thriving.
You can listen to the first episode of Pjilasi Mi'kma'ki here.
L'nuis'i!