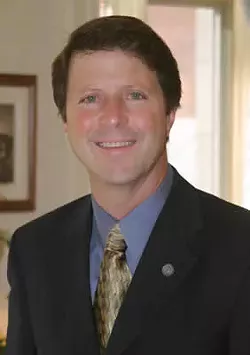 What did Peter Kelly know and when did he know it? That question will determine if the Halifax mayor will survive the Common concert funding scandal.
Kelly's story seems to change as time goes on, but as I understand his line is basically that he knew that Power Promotions was being advanced loans somehow through Trade Centre Limited. As you'll hear on the recording below, he says that he was told that the arrangement was appropriate, and he left it at that.
But did he know the money was going specifically through the Metro Centre? If so, he should have realized the loans were improper, and should have brought the loan program to city council's attention.
It's a simple question: Did Kelly know the loan money was being funnelled through the Metro Centre?
Listen to his answer to that question here.
For The Coast's complete coverage of the Common concert financing scandal, click here.