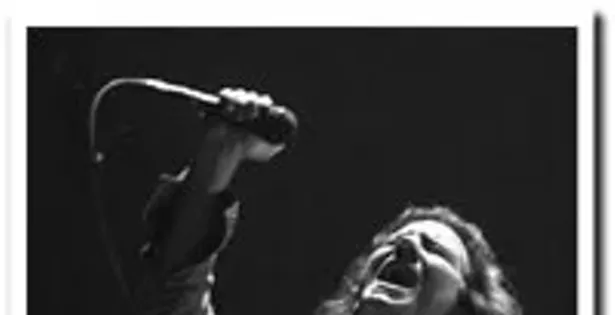 photo Chris Smith

Pearl Jam
September 22 at the Halifax Metro Centre.
"You'll only need to write two words to review this show," slurred the drunken gentleman behind me moments before Pearl Jam hit the stage. "Fuckin' great." Three hours and 30 songs later, it was pretty tough to argue with that assessment. With a stripped-down stage setup and a casual approach to performance—the band sauntered on stage without a hint of fanfare and added songs on the fly—the entire production had an intimate atmosphere that few stadium bands can match. Alternating between a bottle of wine and a guitar, Eddie Vedder didn't miss a note all night, even after it became apparent the marathon music session was taking a toll on his vocal chords. And the band—accompanied by keyboardist Boom Gaspar—was just as good, banging out hits ("Jeremy," "Daughter") and b-sides ("Hard to Imagine," "Breath,") without hesitation. Some of the many highlights included a pedal-to-the-floor version of "Go," the singalong favourite "Better Man," and the extended jam in "Rearview Mirror." Fuckin' great? Fuckin' right.

Support The Coast
At a time when the city needs local coverage more than ever, we're asking for your help to support independent journalism. We are committed as always to providing free access to readers, particularly as we confront the impact of COVID-19 in Halifax and beyond.
Read more about the work we do here, or consider making a donation. Thank you for your support!