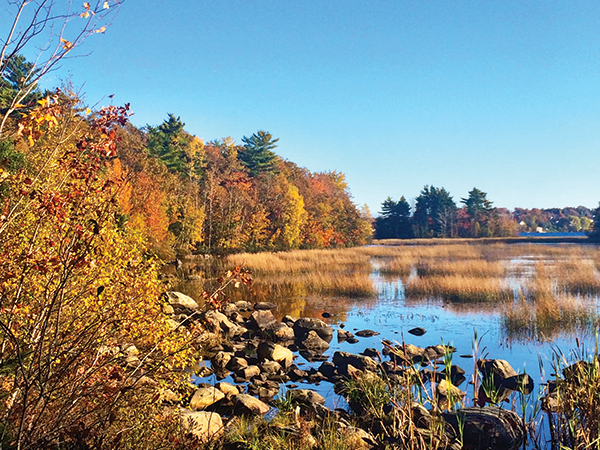 T
he province closed all parks and beaches to slow the spread of COVID-19 by taking away opportunities for people to get dangerously close to one another.

This means that all parks and beaches and most trails are closed.

You need to stay fit, but in the oft-repeated words of Nova Scotia's straight-talking chief medical officer of health, Robert Strang: You walk to exercise, not to socialize. That translates to trekking solo around your block. If it's a park, a trail or a beach—and you need to get in your car, drive and park to experience it–you just can't be there until we ride out this COVID-19 crap.

When the announcement was first made it felt like a devastating blow to the nature-loving, Patagonia-wearing, Subaru-driving adventure lovers in this province.

But the world has been handed a much heavier devastating blow—over one million cases of COVID-19 and innumerable deaths. Nature is closed now in hopes that when it reopens, as many people as possible who are alive today get to still be alive when it reopens.

If you're still confused about whether or not you can visit a certain park or beach or trail, you should take your confusion as a no, go for a lap around your block, and promise to vote in every single election that ever happens so the next time shit gets real you can complain guilt-free about how your elected official is responding.

If you're still still confused, here are the basics :

All provincial parks, beaches and tourist attractions are closed.
All Halifax Regional Municipality parks (like the Halifax Common), beaches (including Chocolate Lake), playgrounds, sports fields and courts are closed.
Some trails (but not all) are open.
If a trail is not part of a park or does not cut through a park and you don't need to drive there, it's open to you.
Multi-use paths that are there instead of sidewalks (like the one along Beaufort Avenue in the south end) are open.

As the rules stand right now: If you have to drive there, you shouldn't be there. If you're there with anyone other than the people you're living with, you shouldn't be there.

Not obeying these orders, by going to parks or not respecting the "at least two metres apart" rule (even at bus stops), under the new suspension of rules with the state of emergency, gives police officers authority to hand you up to a $1,000 fine. And they will. And we'd rather you save that $1,000 for when this is all over and spend it at local businesses to help them get back on their feet.

We continue to see violations despite frequent reminders. It will take all of us to get through this crisis. Let's fight the virus...not the rules to contain it. #COVIDー19 https://t.co/AJ8tDT7mbl

— Dan Kinsella (@DanKinsellaHRP) April 2, 2020
If you're feeling conflicted about staying home because a police force that up until a year ago was street checking Black Haligonians at a rate six times higher than their proportion of the population would suggest just got sweeping powers to make sure you do so, then don't do it for them. Do it for doctor Strang.
Come back here or check with NS public health for the latest reliable updates. In the meantime, wash your hands, cover your cough, wipe commonly used surfaces and stay home if you feel sick.