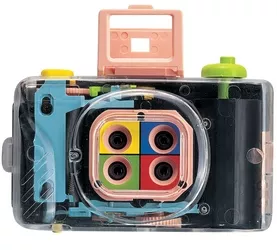 An artistic trend that we'd like to encourage is the daily photo blog (it keeps our kitty-trick video viewing in check). This is where artists and photographers commit to shooting photos every day and posting them to their websites.
Here are some of our favourite local (and former Haligonian) photo-based websites:
Artist Brendan Dunlop is pretty ambitious: he's taking 100 photos each day for the month of August and uploading a few to lookatbrendan.com/weblog.
Coast photographer Julé Malet-Veale One photo, every day for a year at julemaletveale.blogspot.com/. She has the best KISS fan photos ever taken.
Shannon Webb-Campbell Catch the beauty before she moves to Paris and becomes famous. swc-movingpictures.blogspot.com/
Brad Fraser Another 365-day project at bradfraser-kaleidoscope.blogspot.com/.

Former Haligonians whose sites we love
Ryan Park The artist moved to Guelph for grad school, but we're still following his project Medium. Since 2007 Park has gone to people's houses where he has them photograph himself wearing their clothes. See the results at inconclusiveresults.com/works/medium/: he really can wear anything.
Francesca Tallone OK, so maybe she doesn't update the site daily and she's now based in Brooklyn, but I can't get enough of Tallone's ethereal style (I have a print on top of my fireplace mantle to prove it).

If you have some yummy photo links to contribute, leave a comment and add them to the list.