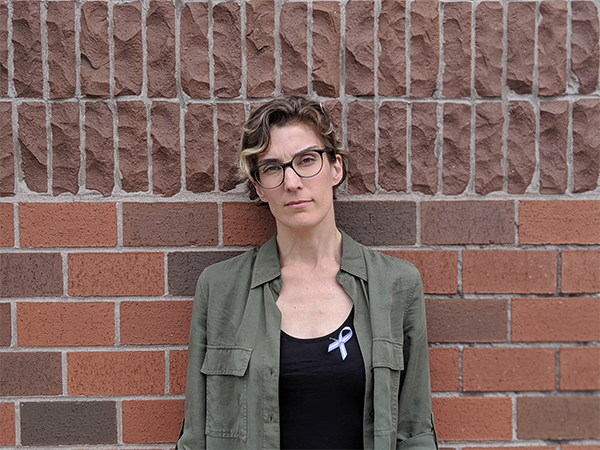 I am a white, privileged, female physician who has never injected drugs.

I serve some of the most vulnerable people in our city. I care deeply about their safety, dignity and well-being. Before medicine, I worked in the downtown east side of Vancouver, and in my early years of practice I served Calgary's inner-city as the fentanyl crisis was hitting its stride. Harm reduction is at the centre of every clinical decision I make. So is the importance of community and respecting the people and places I serve.
The upcoming overdose prevention site (OPS) and subsequent unrest it has caused in the north end community has been difficult to digest. I am elated Halifax is finally getting a safe consumption site—especially one that is peer-led. This is a life-saving service that many people need. On the other hand, I am tormented that members of the African-Nova Scotian community yet again feel disrespected and dismissed.
Since the difficult community meeting in May that pitted the two communities against each other, I've been asking myself, "How did we get here?"
It may seem like the usual scapegoat, but I believe we are in this mess because of a political failure.
In cities across the country (and around the world) community organizations are doing the heavy lifting to care for vulnerable and underserved populations. This is purposeful—communities know how to solve their own problems—but it can create some challenges.
HaliFIX formed because of a lack of political urgency to address the dire situation of addiction services in Nova Scotia. Efforts made feel inadequate—not moving fast enough—to those of us on the frontline. Furthermore, there was public perception that NSHA would not endorse an OPS. Whether the NSHA actually supports it is irrelevant when people on the frontlines aren't informed. In this situation, silence can be deafening. Community agencies who rely on their funding feel muzzled.
In light of this challenge, HaliFIX is truly an admirable group of people who have worked tirelessly, volunteering countless hours to make this happen, but despite the best intentions, some things went wrong.
This was evident at the community meeting in May when discussion unravelled not over the OPS itself, but its proposed location and proximity to the New Horizons Church. The complexity of this situation required more delicate navigation. I have yet to see our government step up to meet this complexity in a sufficient way. If it is happening, it's behind closed doors. The 'politics as usual' approach doesn't feel good enough.
A common retort is that in every city where an OPS has opened there has been "not in my backyard" opposition. Here in Halifax, this is "not any backyard." The historical context of the process and location and the systemic racism experienced by the African- Nova Scotian community must be respected. We cannot get it wrong this time.
Nor can we continue to be complacent with the gross inadequacy of addiction services in this province and risk losing anyone else to overdose.
An OPS will not be a fix-all for the opioid crisis, but it's a start. I need to hear the government commit to caring for people living with addiction on a bigger scale, and commit to the needs and voices of the African-Nova Scotian community. Addiction cannot continue to be a low-priority issue with an antiquated approach. Community agencies cannot bear the brunt of our fractured system. That is an unreasonable expectation.