Tonight we partied on Twitter like it was 1985. From the return of Donald Sutherland busting open a snowglobe of athletes' dreams, to the odd line of dancers in white puffy jackets doing a bizarre pee-dance as they welcomed the international athletes into the stadium, the night was an odd, but at times touching, throwback.
artist's rendering of the Olympic fashion.
I hope Lionel Ritchie is having night terrors over this one. NBC premiered the remake of "We Are The World," I'm assuming, to find a captive audience, not to overshadow the games. But this is probably the only time you can enjoy Lil Wayne and Streisand together, the way they were meant to be. Buy the song off iTunes, or, better yet, donate to your favourite Haitian charity (Red Cross, Doctors Without Borders) directly, perhaps on behalf of Michael Jackson's holographic CGI image.
The opening ceremonies are always an mixed bag of style. Lucky for us, we have Mountie chic on our side, and an impeccably dressed Governor General (points off to Harper's neck-choking suit and quilted athletic jacket combo). But if you Google "Azerbaijan Olympics" all you get is a lot of "Stop! Hammertime" references. And Jaromir Jagr deserves the nasty Czech uniform that looked like it fell out of the back of O.P. truck time-machine.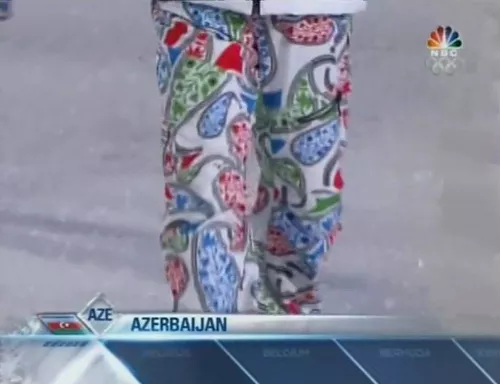 While Lloyd Robertson continued to dash dreams: "Ireland is not expected to win a medal here," over on NBC, Matt Lauer gave some insight to the devilish Atlantic Canadian culture, explaining kitchen rackets and screech, during the fiddling/stomping performance of Ashley MacIsaac. Convinced we had a wardrobe malfunction, but I've been assured that he saved it for the afterparty.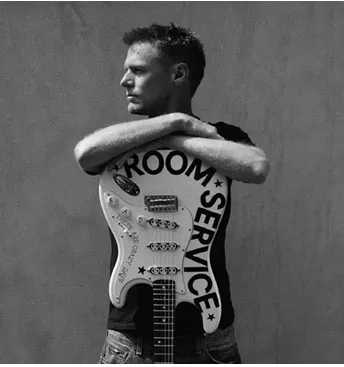 Room Service! Adams likes his eggs over-easy. Just saying.
What else? Bryan Adams and Nelly Furtado (Simpsons fans will recognize their "Hooray for Everything" songs), Sarah McLachlan, KD Lang (breaking Cohen's no-" Hallelujah" rule) took us on a Milli Vanilli lip-synching ride. Even Jian Gomeshi wasn't impressed: "C'mon, VANOC...if Carrie Underwood can sing live at the Super Bowl, surely we could've had our best singers go live in Vancouver. No?"
We learned that we always treat our First Nations and the natural environment with respect, and that people on the prairies know how to fly. There were moments of great beauty, including the minute of silence for Nodar Kumaritashvili, where even Twitter traffic quieted for 60 seconds.
But we were all waiting for the big reveal: who would light the torch? I had my bet on Rick Hansen, my man in motion, but sadly, like Emilio Estevez, it was not meant to be. A cauldron breakdown meant no St. Elmo's fire for this Canadian hero. Unsure if it was a dramatic moment, we all waited anxiously as Hansen, Wayne Gretzky, Catriona LeMay Doan, Steve Nash and Nancy Greene Raine waited for the giant crystals to rise.
Now, they never made Muhammad Ali drive miles in the back of an open truck, in the rain, surrounded by drunks, but poor Gretzky kept his grimace aglow as he inched closer towards the outdoor cauldron. I'm sure he hasn't had an embarrassing moment since he played an Edmonton pimp on the Young & Restless.
Yes, it was messy and it wasn't perfect, but the night felt pretty Canadian. As Shane Koyczan, the slam poet who performed tonight (now, THAT's Canadian), said, "We are an idea in the process of being realized."
Now let's go win some freaking medals!