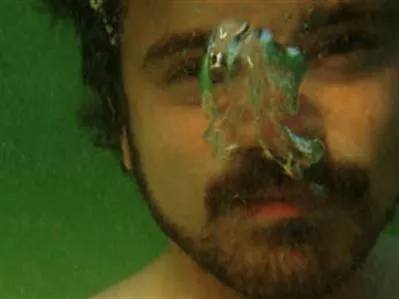 last summer i went swimming...
Steve Gates knows about starting from scratch. Last year, the Caledonia frontman and "closet folkie" put out a solo album, A Bee in Her Mouth, mixing and mastering it himself and selling it off the stage after his shows. After teaming up with Toronto-based producer John Critchley, Gates re-recorded some songs and decided he wanted to do the entire thing over again before releasing it officially. "I learned a lot, but I didn't really know what I was doing, so it's back to stage one," he says with a laugh. "I want it to be more professional. But of course, this takes a lot of money."
The new "Live at the Music Room" series is geared towards musicians like Gates. It's a setting for promising up-and-comers who want to release music while they have other albums (and dollars) wrapped up in production. During these sessions, musicians present live bare-bones performances in front of an audience at the Music Room, and the set is recorded, mixed and mastered so the artist can sell it later. Gates is the second musician to do this (Acres and Acres performed at the first session on May 3) and he says he relishes the opportunity to get naked, performance-wise.
"Usually I record myself playing an instrument and adding lots of layers," he says. "It sounds so pretty but sometimes you listen to it and think 'I don't know what the fuck this song is about anymore.' This will be a revealing way to let the song speak, and hopefully people will know what they're all about."
Gates will be playing a cluster of songs from A Bee in Her Mouth and debuting a bunch of new ones, too. You can see him Tuesday May 18, $10, doors at 8pm.