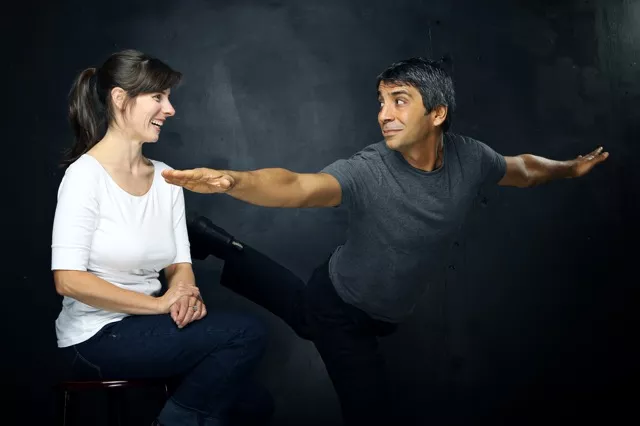 Get thee to a ferry! It's officially time to make the trek across the harbour with Onelight Theatre's move to Alderney Landing.
The announcement of the move was made on Monday, April 8. Artists, executives and members of the community filled Alderney Landing, excited to welcome Onelight to Dartmouth. The event featured musical performances by local artists Dinuk Wijeratne and Reeny Smith.
It's a reasonable decision for Onelight's relocation. Onelight launched in the summer of 2012 and as it moves into their 11th year, the company has grown to need a bigger space. Originally settled at The Crib, a 40-person black box theatre on Gottingen Street, the 285-seat fully-equipped Alderney Landing Theatre is certainly an upgrade.
"We have built Onelight from the ground up. We are confident that this will enable us to work with more artists, engage a wider audience and bring diverse arts and culture programming to the region. Our future is bright at Alderney," says Maggie Stewart, the managing director of Onelight, speaking about the move.
Onelight Theatre is the company behind Prismatic. The Prismatic Festival showcases just about every facet of performance theatre you could think of. With a particular focus on celebrating Canada's diversity, with a spotlight on the Aboriginal communities, Prismatic is a must-see.
"This is a great venue for the world-class Prismatic performances. We can't wait to fill Alderney with the work of outstanding artists from across Canada," says Shahin Sayadi, the artistic director of Onelight.
Right now Onelight is just getting used to their new digs. But get excited for fall when they have their premiere performance at Alderney for Nocturne. Your bus pass will get you across the harbour so there's officially no excuse for not making the trip. With a great first ten years from Onelight, the next ten are looking to be even more exciting.