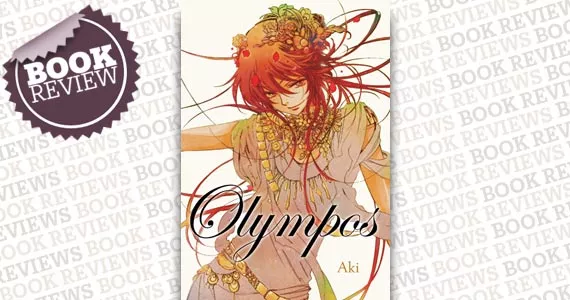 Olympos
is a visually engrossing graphic novel loosely inspired by Greek mythology. The narrative follows the god Apollo, here a youthful looking boy who finds his endless days full of tedium. He entertains himself by interacting with other Gods and making sport of harassing Ganymede, a beautiful young man held forever captive within an endless garden. While the story is often verbose in place of progressing any actual plot, it manages to be remarkably compelling. Most is simply discussion between characters. Actual events---such as a woman sacrificed to Apollo or Ganymede's kidnapping---serve more as catalysts to provide topics.
Olympos'
 low key tone is often heavy with melancholy, yet not weighed down by it, matching well the feeling of reading old myths. Introspection on the purpose of religion itself, via a god's own epiphany, proves thought provoking. The real hook, however, is the artwork which fills every page with a cast of androgynous beauties who even if a little dull sometimes are always worth a second look. The publisher caters to this by presenting
Olympos
in a beautifully printed sheen-cover book that works almost as a collectible art piece in itself.