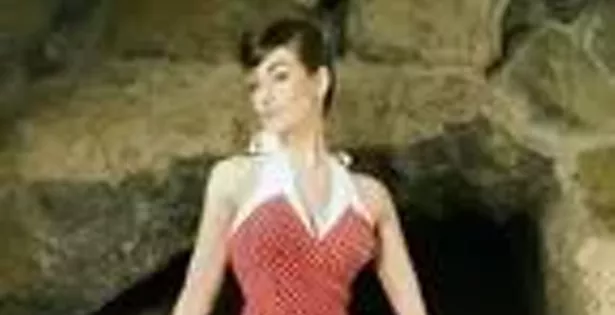 Specializing in vintage, retro and rockabilly, Pretty Things Boutique had to shut down their retail nook within Junk & Foibles (1533 Barrington) when they closed their doors late March. Over the past few months Pretty Things owner Cadence Macmichael has been scoping out various locations throughout the downtown core, but couldn't find the right atmosphere until she went further north for the site of her girlish boutique.
"It took me three months to find a spot," says Macmichael, who plans to open her full-sized store front location at 5685 Cunard during the first week of June. "It seems more people are moving towards the Agricola area, which is an area of town I've always loved."
Macmichael is an entrepreneur of the more eccentric elements, including being troupe leader and event co-ordinator for Pink Velvet Burlesque, owner of Pretty Titty Pasties (decorative nipple covers) and a freelance make-up artist. In addition to housing some of the finest in vintage lingerie, sundresses, kitsch, trinkets and all things Bettie Page, Pretty Things Boutique fulfills one of Macmichael's life long dreams.
"If John Waters ever walked in he'd be proud," she says. "When I was a kid all I wanted was to be Wanda Woodward from 90s musical Cry Baby, and I think this is the kind of store she would own – it will have a bad girl's 50s feel"
Swing by and find all the outfits, accessories and shoes to dress as your favourite pin-up girl. For further information about rockabilly and all things burlesque call 492-8329.