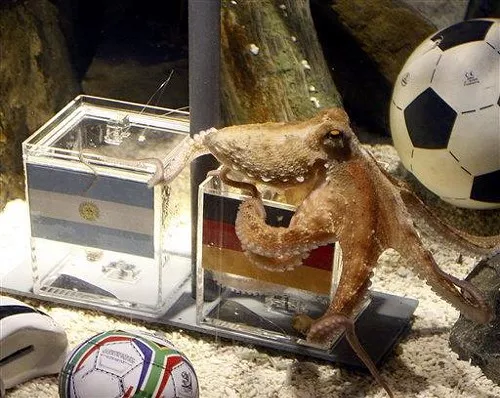 For those who haven't heard of him, 'Octadamus' - as I like to call him - is the German match-predicting octopus who so far has a 100% record when it comes to German matches. He predicted a win against the Aussies, a loss against the Serbs, and a win over Ghana. Then he correctly saw Germany beating England and Argentina.
And now he has shocked the Germans by predicting a loss against Spain in today's semi-final.
Octadamus has spoken.