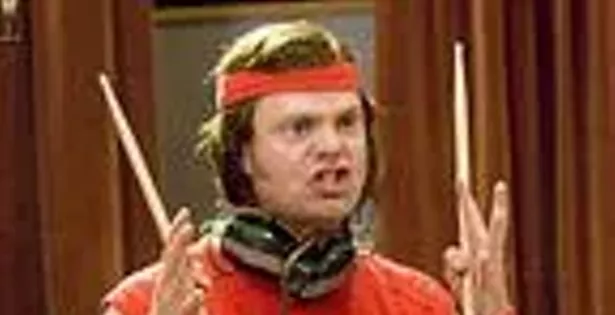 I'm an experienced traveller but I always have a mild clothing panic attack before I leave for anywhere (Iceland this summer should be fun). I know it's going to be bloody heinous hot (having lived in Toronto for 12 years and attended many steamy festivals, I know I'll leave there crusty and cranky), but really, should I be bringing outfits to suit every band? Like, should I pack a marching-band hat for The Wet Secrets or a red tracksuit to match Ireland's Fred? I'll definitely be ripping off sleeves for the opening night film, Scot McFadyen and Sam Dunn's Global Metal. Introducing the film is some dude named Rainn Wilson, from a wee show called The Office. I salute you.
For all the NXNE dirt and damage, check back here frequently; I'll also be attending a bunch of Luminato arts festival events too, because I'm classy like that.
CORRECTION: Rainn Wilson is actually here for The Rocker, a comedy with Christina Applegate, described as School of Rock meets Spinal Tap. But that shouldn't stop you from catching Global Metal. It's wonderful...