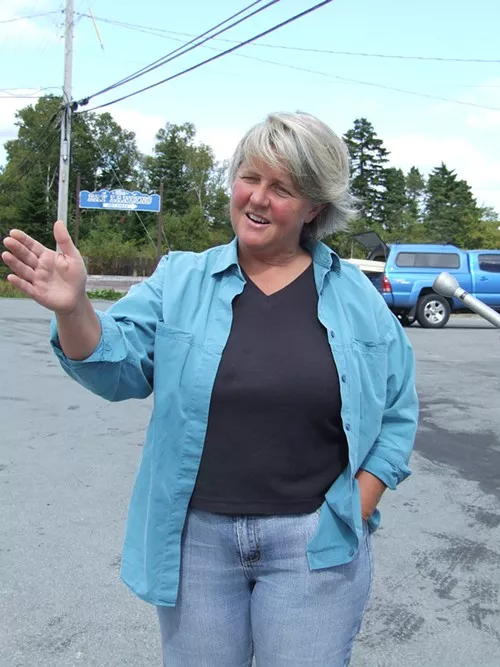 May Ocean near scene of her accident
Fifty-three-year-old May Ocean testified at the opening of her civil lawsuit against Economical Insurance last week nearly 10 years after the car crash which she says ruined her pewter business and destroyed her peace of mind.
"I'm trying to survive. For 10 years, I've been trying to survive," Ocean told Supreme Court judge Deborah Smith who is hearing the case. "If I back down — they know I'm a fighter — I'm as good as dead," she added. "I want to live to be a grandma."
Ocean's emotional testimony, lasting more than three days, was the latest turn in a story first reported by The Coast last November (see May Ocean vs. Goliath).