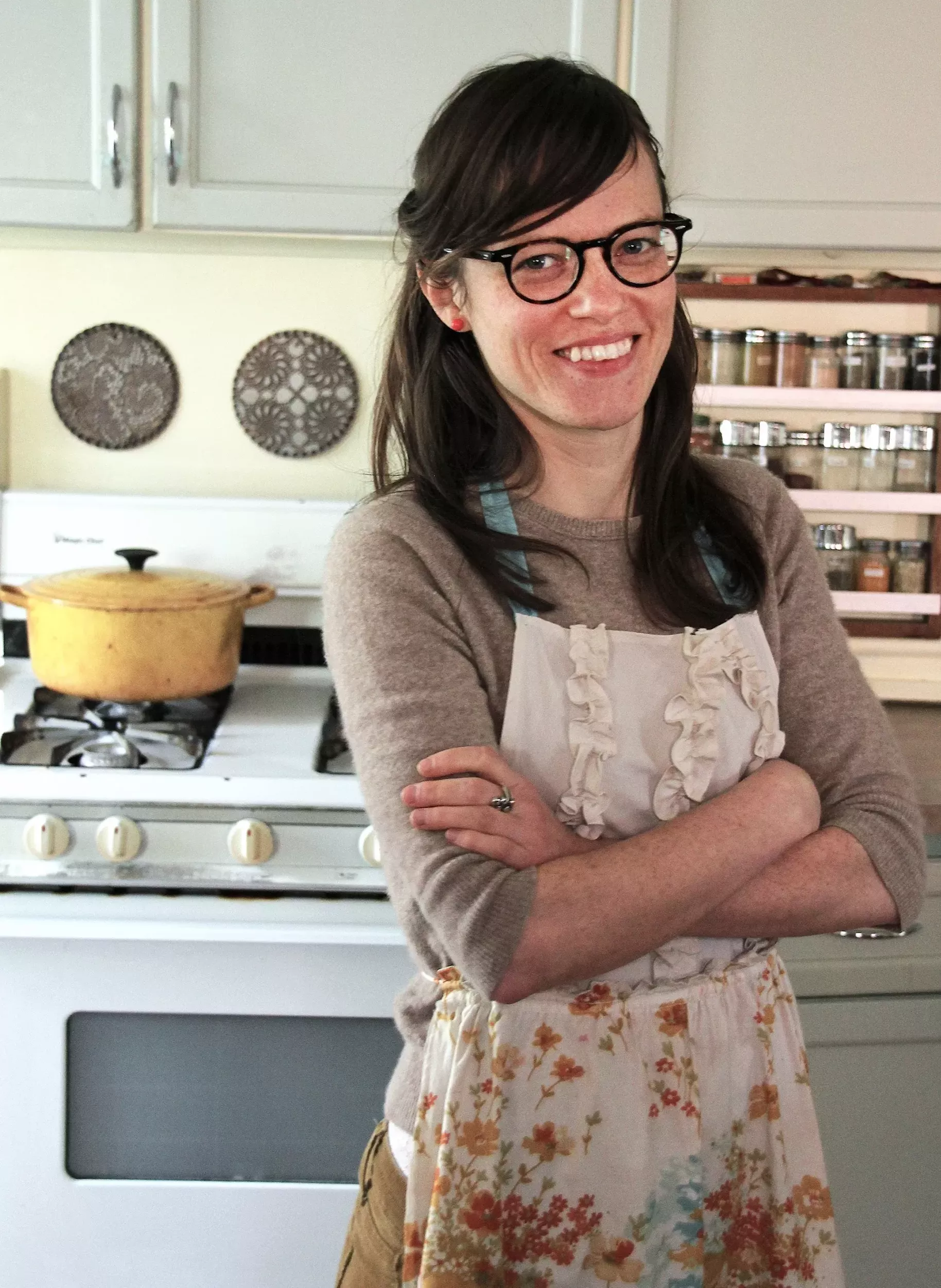 Some of the biggest names in food will congregate on New York on April 24th for the James Beard Federation Book, Broadcast & Journalism Awards. Known as the Oscars of the food world, the awards celebrate the best of food in America. And sitting amongst all of the nominees will be Nova Scotia's own Aube Giroux.
Giroux is the creator of Kitchen Vignettes, a website she likes to call a "farm-to-table video blog" with recipes, anecdotes, and beautifully shot videos that show the making of said recipes. "I make videos in order to show that cooking is not just about what happens in the kitchen," she says via email, "but also about what happens in the soils where our food is grown."
This isn't her first time at the JBF Awards. She was nominated in the same category, "Video Webcast, on location", in 2014. (Full disclosure: This year I was asked to be a judge for the James Beard Awards, but in a separate category from Giroux's and only found out that Aube had been nominated when the list was made public on March 24th.) In 2012, a video from her website won Best Single Video at the Saveur Best Food Blog Awards. And in 2013, she started producing video and blog content for PBS Food, with a second iteration of Kitchen Vignettes.
Giroux was sitting in a restaurant in Mexico when she found out about her nomination. "I may have let out a fairly audible gasp," she says. As to what she thinks may have led her to be nominated, she points to some of her more popular videos, including one where she makes a beautiful bright green pasta with stinging nettles, as well as a more recent video where she cooks up some fritters made from daylily bulbs.
Although it may seem like everyone and their dog has a food blog—or even just an Instagram feed full of food porn—Giroux says it's important to do something well to make your blog stand apart. "A recipe really begins with a seed in the ground, and my videos are a celebration of organic farming, gardening, harvesting, as well as cooking," she says. "We live in a time when agriculture has become one of the most environmentally destructive activities on this planet, and it doesn't have to be that way. I want my videos to inspire people to think about where their food comes from, and how it's been produced, but in a fun and positive way."
As for the upcoming awards ceremony, Giroux is quick to reminisce about last year's events, and hopes to perhaps relive some of her favourite moments: being in the same room as Martha Stewart and amongst numerous food writers that she admires, attending an after party at David Chang's Momofuku and being surrounded by so much food. "The whole night was basically a non-stop eating fest," she says. "I can't wait to do it all again!"