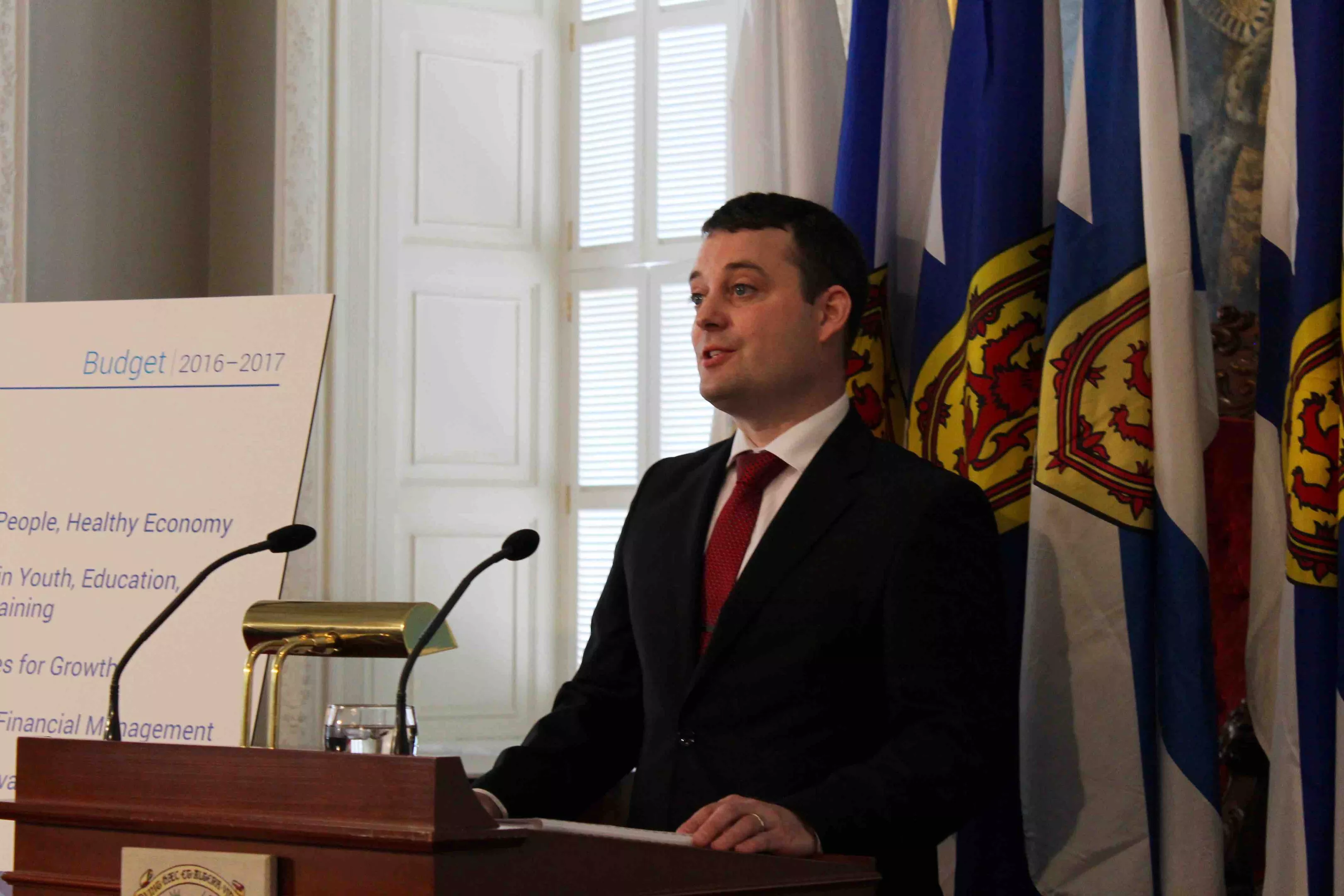 The Liberal government announced its 2016-17 provincial budget today, predicting a surplus of $127.4 million in revenue—but not in cold, hard cash.
Most of that surplus is coming from federal and municipal contributions to the Halifax Convention Centre. That one-time $110.3 million influx will be eaten up to finance the replacement costs for the Victoria General's Centennial Building. Factoring in that spending, the province is expecting a much slimmer $17.1 million net surplus this year.
As a whole, today's $10.26 billion budget is largely an underwhelming document compared to last year's shocking removal of the film industry tax credit and the deafening outrage that followed. The $10 million Film Incentive Fund created last year remains unchanged. Health care spending also remains unchanged, despite average annual increases of two percent in budgets past. And little is being offered in the way of student assistance towards rising university tuitions.
In a release, Students Nova Scotia called the budget disappointing, saying it "missed the mark." University students were protesting outside Province House Tuesday afternoon when the budget was announced.
"Unfortunately in this budget, the government has shown its contempt for students by investing no new spending to elevate the student debt crisis in this province," said Michaela Sam, chairperson at Canadian Federation of Students-Nova Scotia.
Minister of Finance Randy Delorey said the province didn't invest in lowering tuition fees because they are instead creating jobs for recent graduates.
The NDP were also unimpressed, calling the financial plan another "austerity" budget and criticizing the Liberals for not prioritizing students, cutting $3 million from nursing homes and freezing health care spending. Leader Gary Burrill spoke out against the budget at a rally outside the Legislature.
Progressive Conservative leader Jamie Baillie called the budget "dishonest" in a release. Baillie argues the Liberal government is playing "an elaborate shell game" with federal and municipal money for the Halifax Convention Centre to fund the new hospital, pay down debt and show off a surplus.
"The Liberals are trying to spend one pot of money four times."
Other highlights from this year's budget include a brand spanking new food bank tax credit for farmers to donate surplus produce, and an extra $20 a month for those on Income Assistance starting at the end of May. Anti-poverty advocate Kendall Worth said Tuesday he had hoped for at least $50 to $100 more a month, instead of the more meagre $20.
Also, smokes are going up in price. The only tax increase in the budget will be on cigarettes, which will jump $0.02 a dart—or $0.50 a pack.
You can read the full provincial budget documents here, but some other spending items of interest include:

$14.4 million more towards home nursing and support services.
$6.6 million more towards child care (including a wage increase for early childhood educators).
$9.9 million more for the Disability Support Program.
$6 million to bring high-speed internet to rural families.
$3.7 million for the renovation of the Dartmouth General and Victoria General.
$1.6 million more to help recent university graduates find jobs.
$1 million to expand coding activities in schools.
$942,000 for support of refugees and immigrants.