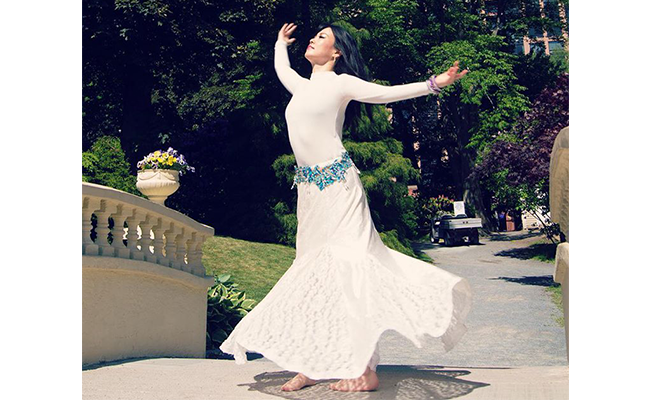 Nova Multifest Saturday, July 28, 10am-8pm Alderney Landing, 2 Ochterloney Street, Dartmouth free multifestns.ca
If you take a look beyond Nova Scotia's tartan-clad, fish 'n' chips-dense, bagpipe-ridden traditions, you'll realize there's a lot more cultural diversity in this province than meets the eye. If you're having trouble seeing the rich multiculturalism making up our vast region, why not pay a visit to Nova Multifest and broaden your perspective?
Brand-new and with plans to become an annual event, Saturday's Nova Multifest was established to support and celebrate our rich tapestry of culture and diversity. Inspired by Canada's vision to be a progressive multicultural nation, it aims to bring communities together by supporting diversity, inclusion, tolerance and positivity.
"In the past 25 to 30 years Nova Scotia has grown so much," says Nova Multifest Society board member Juanita Peters, noting the province's thriving Italian, Lebanese, Asian and Muslim communities, in addition to the Indigenous and African communities. "We want people to come to Nova Multifest and see themselves represented, and if they don't, we'd like to work with them for future festivals."
And with over 20 performers and vendors setting up shop at Alderney Landing, including Philippine girl group Daughters 5, and Brother Khurshid's Halal Shack—finding familiar as well as new cultural offerings isn't going to be difficult. Add to the fact that the festival is entirely free and there's no excuse not to get some cultural exposure.
With goals to have festivals province-wide, Nova Multifest hopes to eventually introduce communities beyond Halifax and Dartmouth to multicultural diversity in the coming years. However, for this year their mission is simple. "We hope that people learn something new about another culture whether it's through the food, entertainment or the education," says Peters. "As long as people are walking out saying, 'I can't wait to do that again next year'—we're happy."