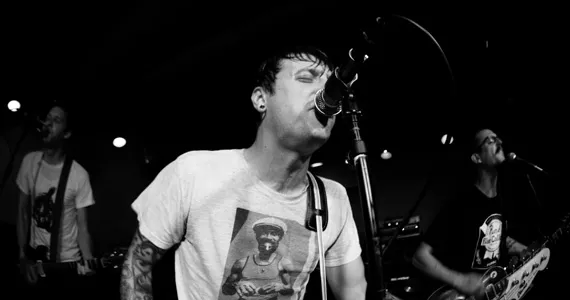 All the way from southern Illinois, The Copyrights return to Halifax after their last breeze-through, in 2008. What brings drummer Luke McNeill back to Canada? "Poutine, duh." Playing with It's Alive labelmates Weekend Dads, plus Outtacontroller and Tongan Death Grip, The Copyrights will rock Michael's with high-energy pop-punk on Saturday.
Formed in 2003 in the state that gave us Screeching Weasel and Cheap Trick, The Copyrights have since released five full-lengths and a bunch of EPs and splits. The super-saturated mainstream pop- punk of the late '90s, however, has become more cynical, jaded and "grown up," McNeill says, "not that it's bad thing. I think the average age of a pop-punk fan has risen too, so of course the songs and subjects are going to reflect that."
North Sentinel Island, The Copyrights' latest, shows growth within the band and the genre. Not senior enough to shuffle through Old Navy in a tracksuit on Sunday, but adult enough to stay home on Friday well-fed and warm, avoiding busted kneecaps from skate grind bails. But even still, The Copyrights are youthful at the core.
"We're named The Copyrights because punk music copies stuff, right?" says McNeill. "As in, you take established rock music and you put your spin on it, and you add energy." This energy is what keeps pop-punk from going wherever Blink-182 and Sum 41 went. "It seems that people still really like pop-punk in Canada, which is awesome," McNeill says. "And everyone is so nice and there's like a million good bands," especially on the east coast, he adds.
The Copyrights are "super excited" to return to Halifax. "It's such a rad city," says McNeill. "This is our first time playing with Weekend Dads, but we've played shows with Corey [O'Neil]'s other awesome band before, The Varsity Weirdos. Our shows on the east coast are always great. I love it!"
The Copyrights return for a taste of Canadian punk, with a side of cheese curds and gravy.
The Copyrights w/Weekend Dads, Tongan Death Grip, Outtacontroller Saturday, March 31 at Michael's Bar and Grill, 6100 Young Street 10pm - $10