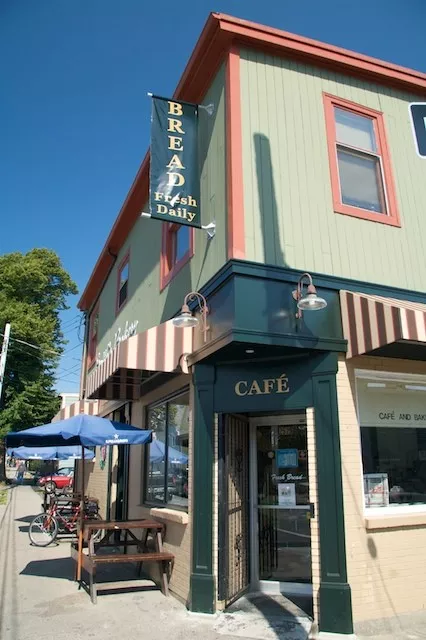 Smith's Bakery & Cafe
has been bringing fresh bread, major cakes and a top-notch lineup of squares to Haligonians since 1932.
Let that sink in for a second.
Yesterday, the north end institution and Halifax's oldest indie bakery took to its social media accounts to let the world know that as of August 10 it would be losing its current location at 2525 Agricola Street and therefore closing.
"It's basically just a leasing issue, that's the nuts and bolts of it. We can't stay here and we don't have the money to move," says
Dennis Evans,
who's been part of the business for the last 15 years. He took over as co-owner with his wife Tara Fleming when the bakery's former owner (his father) retired about five years ago.
The decision to close became a reality after the building's sale was made official last Friday. Evans says the going rate for similar square footage in the neighbourhood is upwards of double what he currently pays. "When I started here 15 years ago, you could pretty much give places away, the neighbourhood is a victim of its own success in a way."
The costs associated with moving and renting a new space aren't the only ones that have made business challenging for Smith's in the last stretch of time. "People are unaware because they don't pay attention when they buy stuff at the grocery store, but we've seen a 30 percent increase on basic items," says Evans. "When was the last time you saw someone weigh their fruit and vegetables at a grocery store? We make stuff from scratch. We're very labour intensive, obviously. If the margin goes up, the rent goes up, the labour goes up...."
The best-case scenario, he says, is if the bakery sells.
For anyone interested
, Evans is offering a "highly discounted" rate for the business, trade name, beloved recipes and equipment. All that and the rights to the city's best breakfast sandwich.
"Instead of buying a crappy franchise, you could buy a place with 87 years of history," he says. "It's sad, I feel sad for the longtime customers, but it's not something we really wanted to do."
Smith's will remain open as normal and baking old favourites until August 10.