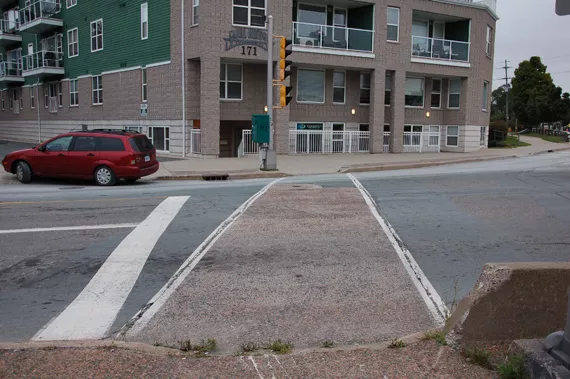 What's wrong?
No pedestrian crossing light, Alderney Drive and Portland Street.
Who's responsible?
Ken Reashor, god of traffic, 490-6637.
REMARKS
City policy has moved from forcing pedestrians to push a button to activate a crossing light, to not giving them a crossing light at all. This Dartmouth intersection, with a painted crosswalk but no light, is particularly tough for pedestrians, who have to predict several seemingly random traffic flows. Reashor and his staff didn't respond to repeated emails about it.
Send your favourite municipal malfunction to onpatrol@thecoast.ca, or call 422-6278 ext. 113. To follow up on past problems, click on thecoast.ca.